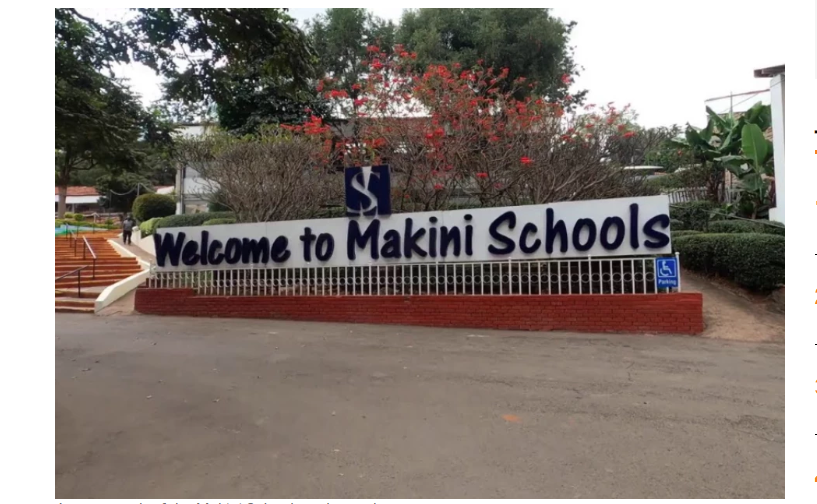 The Makini School Junior Academy has been dragged to court after expelling two minors allegedly over the activities of their father, who is the institution's Parents Teachers Association (PTA) Chairperson.
The school's head teacher Catherine Njuguna, Regional Managing Director Horace Mpanza, as well as Operations Manager Gary Wagner have been listed as Respondents in the case.
The minors, suing through their mother, say they were removed from class and handed termination letters on July 7, 2023 by Ms. Njuguna, who then ordered them to wait for their parents at the pickup shade.
Representing the two minors, lawyer Apollo Mboya argues that their right to education has been violated as the school term has commenced and now they're in danger of missing their classes in Grade 3 and 4.
"The Parents/ Teachers Association, by a letter dated 5th July 2023 through their advocate on record, raised several issues concerning the welfare of the learners in the school including high turnover of teachers through dismissal, general aggressive behaviour of [the] Regional Managing Director, herein of visibly carrying firearm within the school compound, smoking within the institution in the presence of learners and erection of structure as a Smoking Zone within the school," submitted lawyer Mboya.
"The Parents/ Teachers Association issued a notice dated 16th June 2023 calling for the Annual General Meeting on 8th July 2023 as required by paragraph 8 of the Constitution of Makini School Parents/ Teachers Association which was circulated by Makini School to transact on its business including emerging issues raised by the Parents/ Teachers Association in the letter dated 5th July 2023."
The advocate also argues that the two expelled minors are top students in the respective classes with no disciplinary issues whatsoever, adding that the experience has subjected them to cruel and degrading treatment.
Mboya further termed the expulsion of the minors as "precipitate, hasty, petty, malicious, capricious, draconian and discriminatory", adding that it has caused both them and their parents "emotional distress and anguish."
The minors' mother Dena Atieno, in her supporting affidavit, informed the court that she regularly pays their school fees and their records are up to date.
She went ahead to also link their expulsion to the activities of her husband, who was elected the PTA Chairperson in 2019.
Ms. Atieno further accused Mr. Wagner of circulating a letter on July 7 purporting to cancel the PTA Annual General Meeting that was set for the next day without reason.
Milimani High Court Lady Justice Mugure Thande directed that the Respondents be served and file their responses on July 17, 2023.
Justice Thande further set the case for mentioning on July 18, 2023.