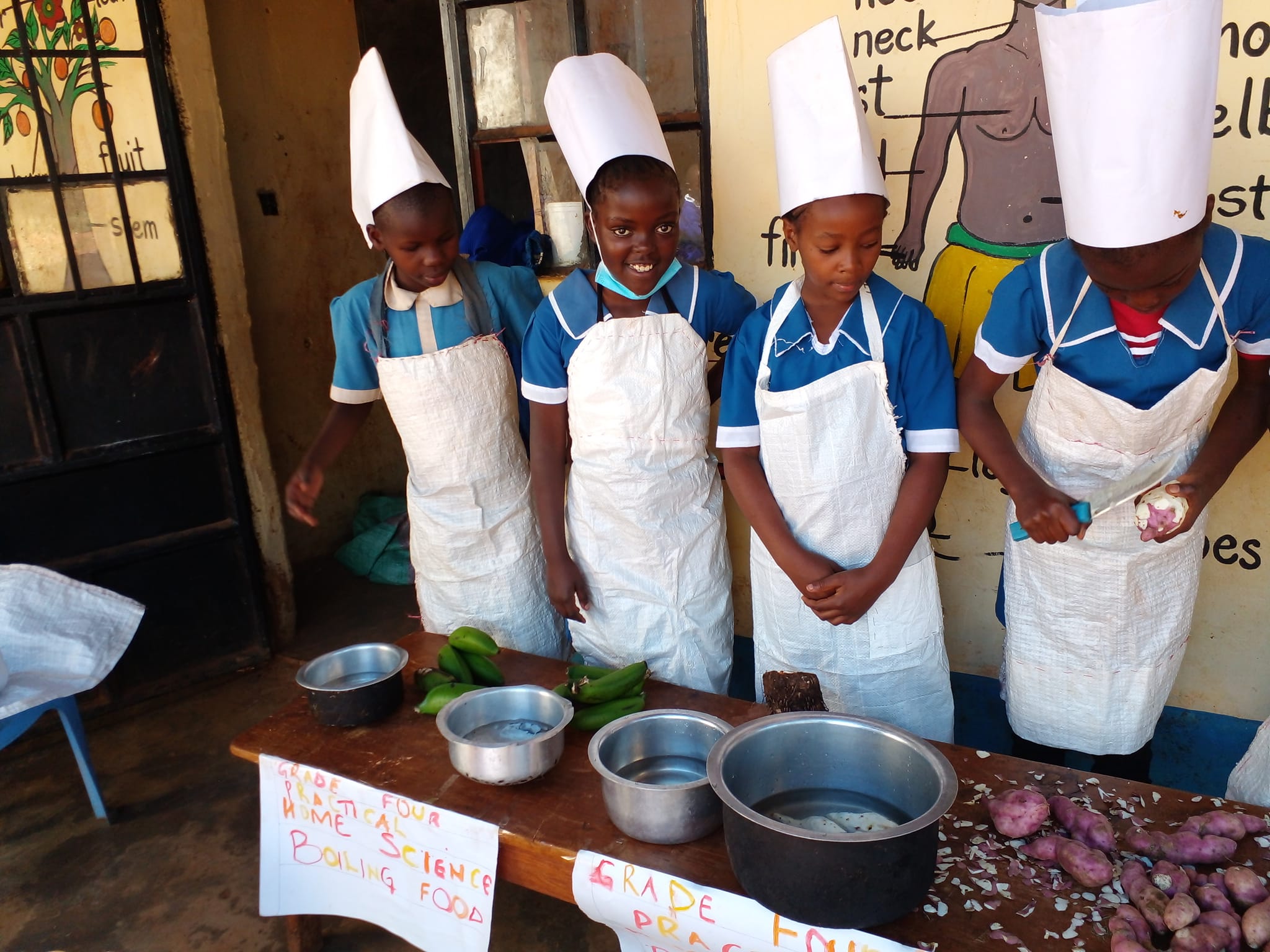 The huge financial burden of rolling out the new curriculum has been laid bare, years after the government started the major shift from 8-4-4 to 2-6-6-3 education system.
It is now emerging that this financial year alone, the government will require some Sh676 billion to effectively roll out the new education curriculum.
Already, there exists a financing deficit of Sh123 billion to support 2023/2024 Competency Based Curriculum (CBC) rollout.
The revelation gives a glimpse at the elusive cost of financing of CBC that has split opinion among education stakeholders.
The details are contained in a draft report by the Presidential Working Party on Education Reforms (PWPER) being fine-tuned before it is handed over to the president.
Pushing for a successful rollout of the CBC, the education task force has recommended a new financing model for basic education with revised capitation rate per child.
The report reveals that the roll out of the CBC will require huge resources mobilisation.
The huge resources needed means that CBC will require effective resources utilisation and adoption of sustainable financing mechanisms.
Presently Free Primary Education (FPE) allocation is Sh1,420 per pupil and the Free Day Secondary School (FDSE)is Sh22,244 per student.
However, under the revised capitation for all levels of basic education, the taskforce report seems to capture the actual cost of education under CBC.
If captured in the final report and adopted by the stakeholders, each nursery school pupil will receive Sh1,170 from the government per year.
Each primary school child will receive Sh2,238 per year while those in Junior Secondary schools will be receiving Sh15,043 per year.
Each learner in Senior Secondary schools will be allocated some Sh22,527 per year according to the new funding plan.
Special needs learners will get an additional funding at Sh604 for nursery schools and another Sh3,624 for primary school children.
Special needs learners in Junior Secondary and Senior School will get additional Sh10,000.
According to the draft report, these costs capture value attached for textbooks and teacher guides, curriculum support material, ICT material, school-based capacity development for teachers and excise books and stationery.
Also captured in the new financing plan include repairs and maintenance, local transport, electricity water and internet, co-curricular activities, dignity kitty (sanitary towels), telephone/box rental charges, medical insurance, sanitorium and non-teaching staff wages.
But that is not all. The task force also recommends creation of a minimum essential package that will be sent to schools to support infrastructure and development of schools.
The taskforce argues that a minimum essential package is required for each school as it presents a realistic fixed operation cost and capitation to enable the institutions operate irrespective of the number students enrolled.
Team argued that the present capitation is a flat rate where all learners from poor families and those from well-to do families receive equal share. "The equity-based funding model allows well to do families to pay for their children's education thus reducing pressure on government resources, which can be directed to cushion and support learners from poor and vulnerable," reads the draft report.
"It adds: "given the cost drivers, public primary and secondary schools with enrolment bellow 100 learners are deemed to be operating sub-optimally."