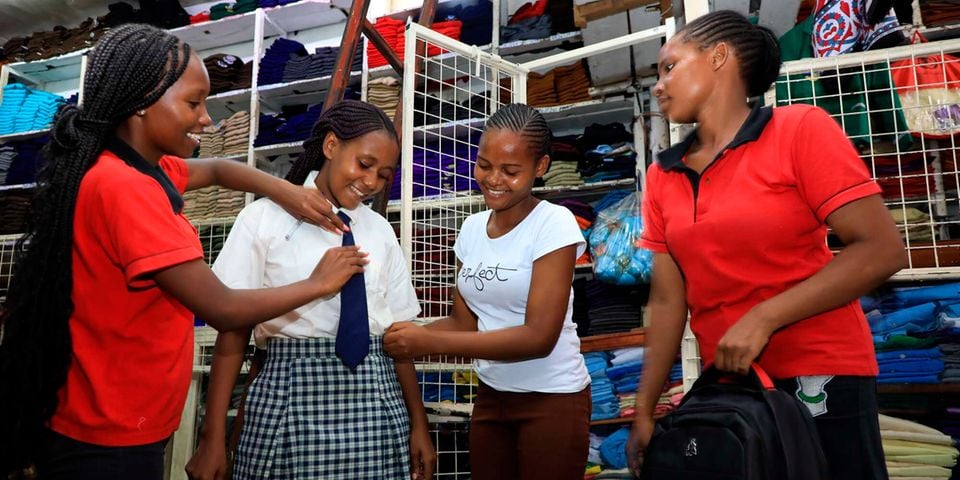 Ministry of Education appears toothless as many head teachers continue to disregard directives issued to them.
From disregarding fee guidelines to sending learners home over arrears, principals have gone rogue.
The latest rule break is sending learners on mid-term a week earlier than had initially been planned.
According to the academic calendar, mid-term was to start on June 29 to July 1, but learners were allowed to go home by June 23 in contravention of a circular released by the ministry early this year.
The argument for the early break is that, had schools stuck to the official schedule, it could have coincided with the Kenya Secondary Schools Heads Association (Kessha) conference.
Kessha chairman Kahi Indimuli requested for a revision of the dates to allow them ample time for the crucial convention.
Some of the principals interviewed also suggested that it was necessary to release learners earlier to allow for music festival while others cited biting shortage of funds to run their schools.
Even as the head teachers defend the early break, they have in the past flouted ministry policies, guidelines and directives.
One of the most abused guidelines is on fees. Recently while appearing before the Parliament Select Committee, Education PS Belio Kipsang was at pain to explain why schools were charging higher fees above the cap placed by government.
"We have issued several circulars on this and since some principals want to dare the government, we are going to crack down on this," said Dr Kipsang.
The principals who spoke on condition of anonymity blamed government officials for formulating policies that they are reluctant to enforce.
"They lay down laws that they themselves are unable to follow up on. The last time we saw quality assurance officers in our schools is a long time ago," said one of the head teachers.
Former Quality Assurance and Standards officer in the Ministry of Education Alex Majani said the heads will continue defying guidelines so long as there is no clear direct line of command between Teachers Service Commission (TSC) and the ministry.
"Teachers are answerable to TSC, which has come up with the quality assurance department which operates parallel to that in the ministry. This creates conflict between the two bodies," argued Majani.
He blamed TSC for pitting teachers against the ministry when it is obvious they will always follow directives by the employer.
"The ministry should find time and sit with school boards and make them understand the need to follow the laws. The only way the government can solve this is by clipping TSC powers to remain with the role of human resources," noted Majani.
The retired official maintained that the buck stops with the government which he blamed for failing to ensure policies are enforced.
"The said reality is that ministry headquarters has ignored all the policies it assists in formulating," added Majani.
Even after being warned against detaining Kenya Certificate of Primary Education (KCPE) and Kenya Certificate of Secondary Education (KCSE) certificates over school fees arrears, many learners have not been issued with the certificates.
On diverse dates last year, then Education PS Julius Jwan wrote circulars warning on illegal levies and withholding of KCPE and KCSE certificates by schools.
He further reminded heads on regulation 44 of the Basic Education Act, 2013 which prohibits any school to issue fees structure other than the one issued by the CS.
"No public institution shall issue alternative fees structure other than those approved by the Cabinet Secretary," warned Dr Jwan.
The warnings have however not deterred school heads from increasing school fees, introducing extra levies, or detaining certificates over arrears.
And despite safety measures to be undertaken clearly being spelt out to avert unnecessary loss of lives, some of the schools have not bothered to implement them.
According to the guidelines issued some years back, every school should post a blueprint map of the buildings, classrooms, dormitories and hallways.
There should be a telephone tree list, including names of employees, pagers, teachers and parents in case of an emergency. Fire drills should be carried out as often as possible to boost preparedness.
Fire extinguishers should be installed with good spacing in classrooms as well as in the dormitories to avoid accidents during emergencies. In addition, all doors should open to the outside and windows should have no grills.
All dormitories should have 1.2 metres space between the beds while the corridors or pathways should be at least 2 metres wide.
The Basic Education Regulations 2015 stipulated teaching hours requiring learners to wake up at 6am and attend official teaching between 8am and 3:30pm with an extra hour and 15 minutes for games and club activities.
Few days ago Education CS Ezekiel Machogu directed school heads to strictly adhere to the regulations.
"No day institution of basic education and training shall require learners to report earlier than 7.15am," ordered Machogu.
According to Indimuli, policies issued by different arms of government affect the smooth running of schools.
"We have are constantly faced with contradicting directives. The employer directs teachers on one hand and also ministry of education issue a contrary directive. This leaves teachers in the middle to make decisions," he explained.
Aquinas High School Principal Stephen Gathii said some directives incite parents against school managements.
"The government disburse funds to schools, it is purely for tuition not boarding. When you send learners home, you are accused by the same administration," lamented Gathii.
Former Alliance High School Principal David Kariuki said the government ignores schools Board of Management.
"The BoM makes decisions for schools. The government should sit with them and strike a balance," he stated.
Former Nanyuki principal Oliver Minishi says the government should enhance funds for infrastructure improvement.