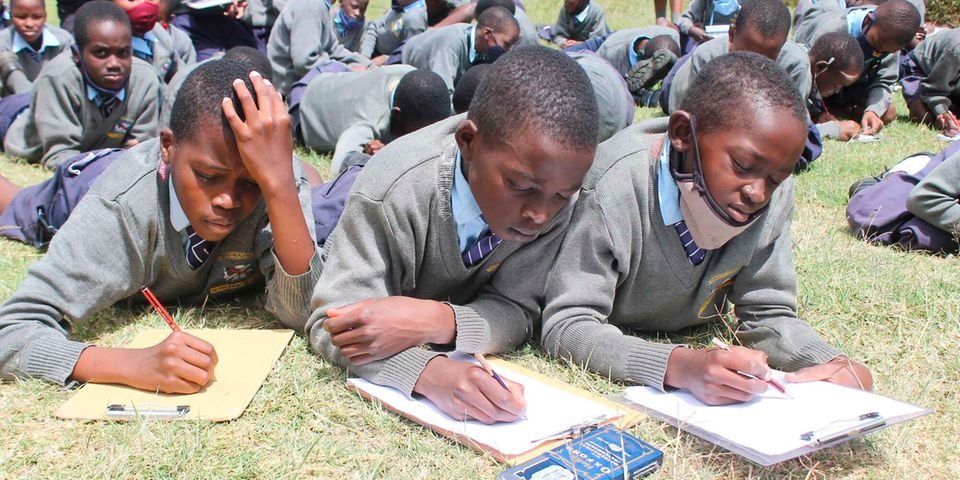 Kenya National Examination Council (KNEC) has sent an alarm over the slow registration of candidates expected to sit this year's national tests.
Council Chief Executive Officer David Njengere said since the portal was opened on February 1, the number of candidates captured remains low.
He said the registration exercise for the 2023 Kenya Certificate of Secondary Education (KCSE) and Kenya Certificate of Primary Education (KCPE) has started.
''Registration is a very critical stage in exam administration. I appeal to all head teachers and principals to take register the candidates at the earliest time and avoid the last-minute rush," said Njengere.
He also pleaded with parents to take keen interest in their children's registration for the examinations.
"Parents should also take interest to confirm that their children are registered,'' Njengere said.
Njengere said that learners interested in sitting for this year's national examinations have two months to register with the Examination Council.
''With regard to registration of candidates for the 2023 KCPE and KCSE, KNEC opened the portal for institutions to commence uploading of candidates' data from February 1 which will end on March 30, 2023,'' Njengere said.
This year registration of KCPE and KCSE is critical because it will be the last to be administered under the 8-4-4 system.
After this, all primary school examinations shall be administered under the 2-6-6-3 education system implemented through the Competency-Based Curriculum (CBC).
Njengere further said KNEC has issued registration guidelines to ensure seamless registration and administration of the exams.
The head teachers of examination centres are expected to register bonafide, school-going students in their respective schools transiting to their next level with their correct details including correct spellings as documented in the Birth Certificates.
Education Cabinet Secretary Ezekiel Machogu has cautioned parents registering grade Seven learners to sit KCPE examinations.
This is after it emerged that some school heads and parents were conniving to transfer and illegally register Grade seven students to sit KCPE.
Njengere said all head teachers and principals are expected to download forms, fill and surrender the learners' details to the Council in pdf format before the deadline.
All registered candidates in both examinations will be issued with index numbers as per their schools' admission register and not class performance.
KNEC had urged schools with fewer than 15 candidates to move their learners to any registered centre that will be determined by the Sub County Director of Education near them.
''Examination centres with less than 30 candidates shall be hosted in examination centres to be identified by the Sub-County Directors, in line with the guidelines provided by KNEC,'' he stated.
This includes those registering as private candidates and in prisons.
Njengere further observed that SCDES and Heads of institutions are required to log into the portal for capturing details of the examination centres and candidates using their examination centres log-in credentials.
For KCSE, principals are required to upload candidates 300 by 300 pixels' size passport photos.
However, the council maintains that the hosting school will retain its code during the registration of candidates.
Registration of candidates in multiple centres will be treated as examination malpractice.
It is mandatory for new schools wishing to register for this years' examination to submit a valid registration certificate from the County Director of Education, dully filled inspection questionnaire from the Sub-County Director of Education, dully filled application form from the school.