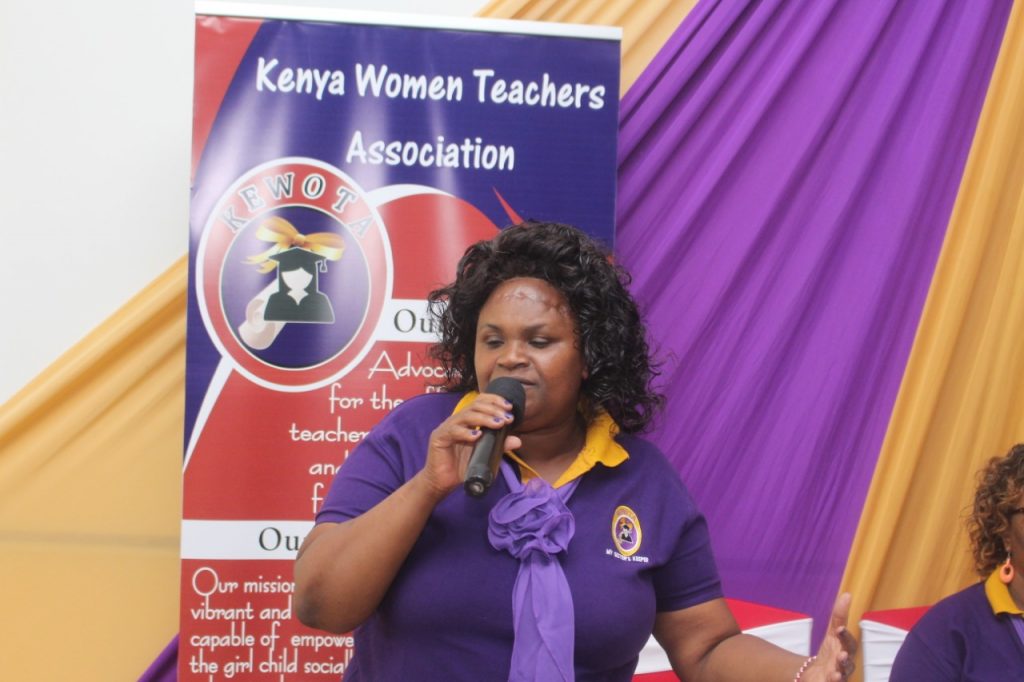 About 70,000 female teachers are set to benefit from a partnership between Kenya Women Teachers Association (Kewota) and the Estonian government to provide affordable laptops.
The provision of laptops to members affiliated with the association is aimed at equipping the teachers with digital skills to teach and carry out other activities online.
According to Kewota CEO Benta Opande, the beneficiaries will have exclusive access to digital textbooks.
Opande said Kewota in collaboration with the Estonian ambassador Kadri Humal Ayal has managed to get the copyright for 101 digital textbooks which will be used for piloting.
"Digitisation of books is at the centre of this programme because teachers will be able to access all the books recommended by Kenya Institute of Curriculum Development in one platform for all the classes. The challenge of shortage of Competence-Based Curriculum (CBC) books will be addressed," said the Kewota boss.
The digital platform referred to as Opiq will have all books from Grade 1 to Form Four with graphics, images, audio and video illustrations for interactive learning. The audio provision is meant to enable teachers with visual impairments to teach.
 "A teacher will not have to carry textbooks and if the government will bring back the laptop project for learners, there will be no need for chalks and hardcopy books. It will be laptop to laptop and that is the way to go," noted Opande.
The programme which will be launched on February 25, will allow interested teachers to apply for a laptop online through a USSD code by giving their details including Teachers Service Commission (TSC) details. Applicants must be registered by the commission and be Kewota members.
For a start, Opande said they had purchased pre-financed 20,000 laptops. "Once a teacher sends the application, we take their details to TSC to deduct from their payroll on a monthly basis. Those who are not on the TSC payroll will be allowed to pay through mobile money," she explained.
Opande added that members of the association who apply for the laptop will be paying between Sh1,900 and Sh2,800 for three years through TSC check-offs. The cost of laptops differs depending on the available features and type of laptops.
"We have different categories for primary and secondary school teachers and the features differ as education advances," said Opande.
The laptops will have provision for solar power to cater for teachers in far-flung areas without power connectivity.
With the laptops, teachers will be able to access the TSC online services as well as sell and buy products through the e-commerce platform.
The Teacher Professional Development Programme (TPDP) is among the services teachers will be able to access through the digital platform. TSC introduced the programme through universities to allow teachers to undertake courses to earn promotions.