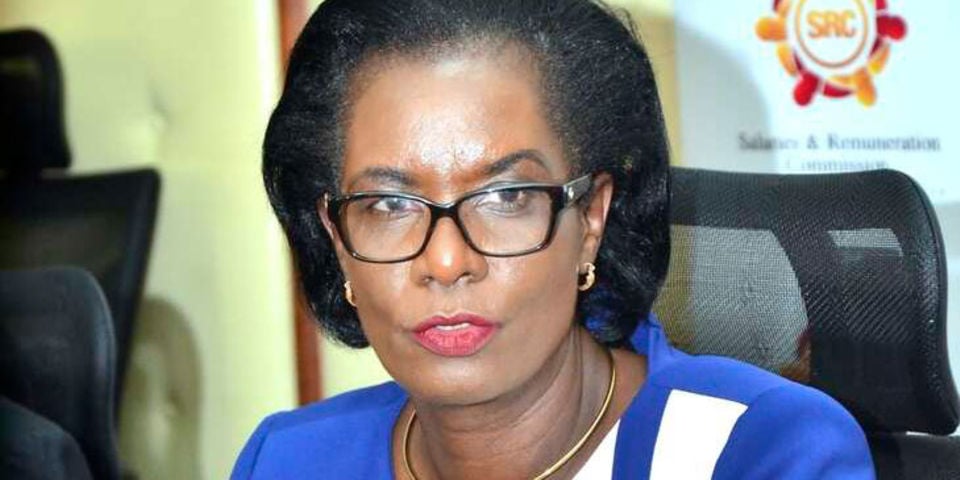 Civil servants are set to receive a pay rise after the Salaries and Remuneration Commission (SRC) adjusted their housing allowances.
According to the new rates, Nairobi-based civil servants in job group K, for example, will now receive a Sh16,500 house allowance per month up, from Sh10,000.
Nairobi-based public officers in job group A – drivers, personal secretaries, cleaners and messengers – will receive Sh3,750 a month up from Sh3,000, an adjustment that is likely to disappoint many given that the amount still falls below the prevailing market rates by far.
"The new rates for the house allowances shall apply to all public officers, other than state officers at the national and county government, including state corporations from the scheduled effective date of implementation. Respective employers in the civil service should initiate Collective Bargaining Agreements (CBAs) with the relevant trade unions in the implementation of the reviewed/harmonised herein" SRC said in a circular.
In the review, the housing allowance for public officers living in all former major municipalities, including Mombasa, Kisumu, Nakuru, Nyeri, Eldoret, Thika, Kisii, Malindi and Kitale, will be the same.
For example, civil servants in job group K based in the nine former municipalities will see the allowance rise to Sh12,000 up from Sh8,000. Their job group mates in other former municipalities will draw Sh5,800, an increase from Sh3,500. 
Civil servants have been under pressure for housing amid surges in rental charges for both public and private sector-owned units.
The State Department for Housing, for example, raised rents on all government-owned houses by 10 per cent effective April 1, 2022.
The state argued that there have been several reviews on house allowance for civil servants since 2001 yet the amounts they pay in rent have remained stagnant.
Meanwhile, civil servants will now receive uniform hardship allowance rates after the SRC abolished a system where such payouts were based on basic salary.
"Hardship allowance is to be paid at a flat rate for all equivalent grades across the public service, both at county and national government. SRC has abolished pegging the allowance as a percentage of the basic salary" the commission said.
The lowest ranking officers in Job Group A will draw a uniform hardship allowance of Sh2,800 a month while the highest ranked job group T will draw Sh60,000. Mid-tier officers in job groups K, L and M will get Sh10,900, Sh12,300 and Sh14,650, respectively.
The housing and hardship allowance reviews form part of changes being effected by SRC to spur performance while limiting strain on public coffers.
In December, the SRC revealed changes in several allowances, including those for meals and retreats.
In the changes, civil servants who draw daily subsistence allowance while on assignment outside their work stations will no longer draw meal stipends.