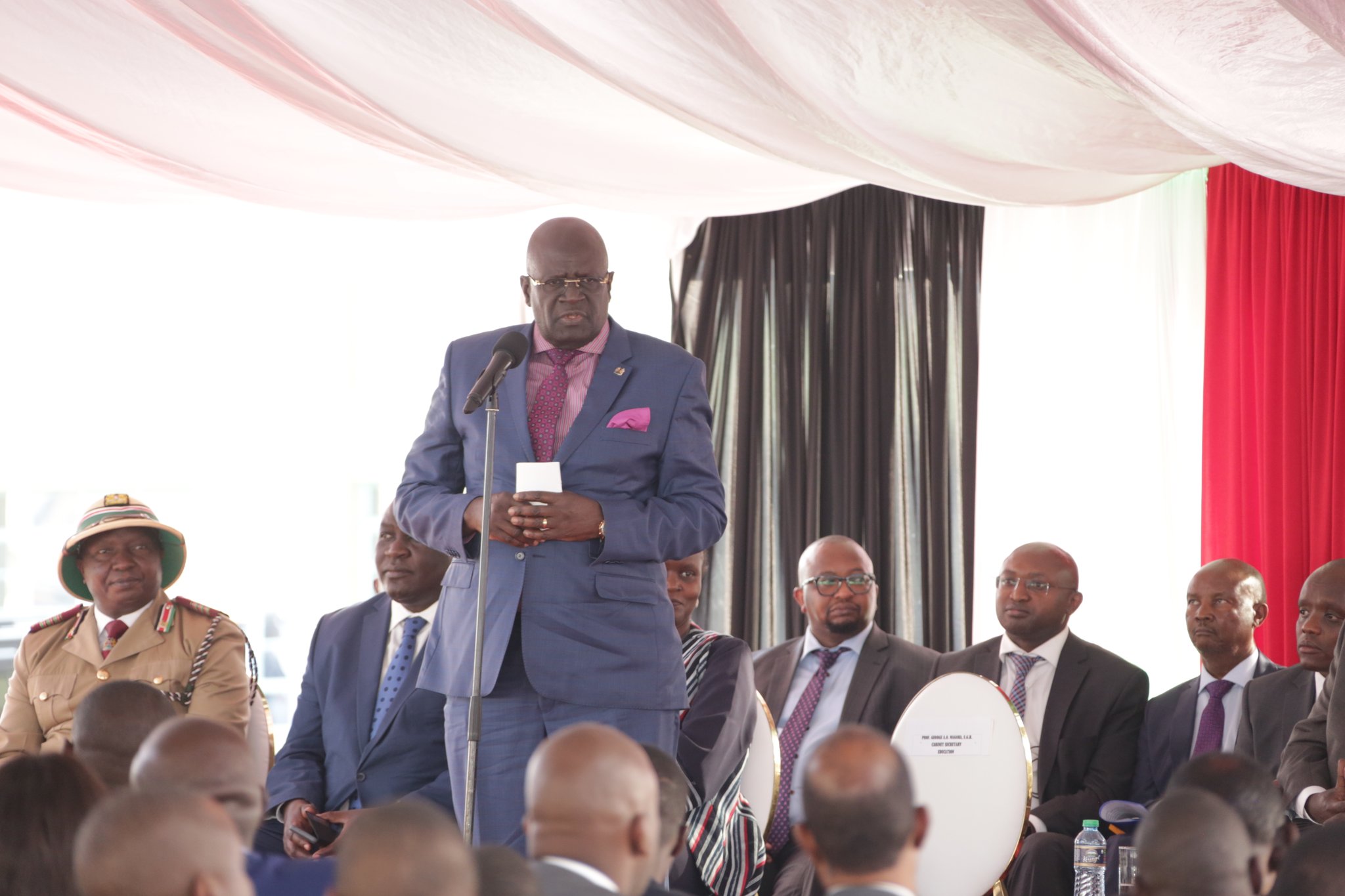 Former Education Cabinet Secretary (CS) George Magoha has joined Maseno University in Kisumu County as the Professor of Surgery at the School of Medicine.
Maseno University's Director of Public Relations Dr Owen McOnyango said on Tuesday, January 17 that Magoha's appointment takes effect immediately.
Magoha, 70, served as the Vice-Chancellor (VC) of the University of Nairobi (UoN) between January 2005 and January 2015.
Besides being the VC of the UoN, Magoha served as the Professor of Surgery at the institution's College of Health Sciences.
After exiting the UoN as Vice-Chancellor in 2015, Magoha was appointed the chairperson of the Kenya National Examinations Council (KNEC) between 2016 and 2019.
On March 1, 2019, the then-president, Uhuru Kenyatta, nominated him for the position of Cabinet Secretary (CS) for Education, and was sworn into office on March 26, 2019 after being vetted by the National Assembly.
Magoha replaced Amina Mohamed, who had been transferred to the Sports docket.
Magoha served as the CS for Education until his replacement by Ezekiel Machogu in President William Ruto's administration on October 27, 2022.
Magoha, a urologist by profession, served as the chairperson of the Kenya Association of Urological Surgeons (KAUS) from the 1997 to 2013.
He undertook his primary education in Yala, Siaya County and Nairobi before joining Starehe Boys Centre and Strathmore College for his high school education.
He then proceeded to the University of Lagos in Nigeria, where he studied Medicine. He furthered his studies in Surgery and Urology at Lagos University Teaching Hospital, University College Hospital, Ibadan, Royal College of Surgeons, Dublin, Ireland and Royal Postgraduate Medical School Hammersmith Hospital, London, Department of Urology.
Prof. Magoha established his career in surgery at the Lagos University Teaching Hospital as an intern and rose to the position of Senior Resident and Clinical Lecturer in Surgery.
He also served as a lecturer in the same hospital and a Consultant Surgeon in various leading hospitals in Lagos, Nigeria.
Prof. Magoha joined the University of Nairobi as a lecturer in Urological Surgery in 1988 and rose through the ranks to become a full Professor of Surgery in 2000.
He has served in various administrative positions at the university, rising from chairperson of the Academic Department of Surgery in 1999, Dean of the School of Medicine, Principal of the College of Health Sciences, Deputy Vice-Chancellor in charge of Administration and Finance to Vice-Chancellor in January 2005.
Prof. Magoha has published more than 60 peer-reviewed publications and supervised to completion more than 40 Master of Medicine (Surgery) students.
He is a member of many professional bodies in Urology and Surgery including British Association of Urological Surgeons (BAUS), Société Internationale d'Urologie (SIU), among others.
He is actively involved in research in male erectile dysfunction, prostate, testicular and penile cancers, circumcision and HIV/AIDs.
The surgery professor is married to Dr. Barbara O. Magoha, with whom they have a son, Dr. Michael Magoha.
On the University of Nairobi profile, Magoha listed his interests as reading international affairs, walking and jogging, listening to classical music, reading history and gardening and tree planting.