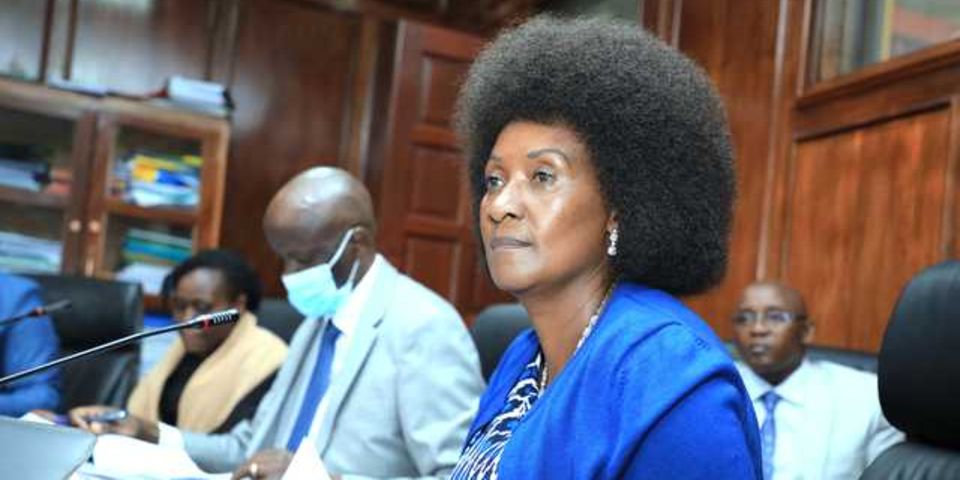 President William Ruto's government is mulling different options to ensure a smooth transition to Grade Seven for learners under the Competency-Based Curriculum (CBC), especially with the new demand for science laboratories.
These options include converting already existing classrooms into labs, allowing students in junior secondary to use labs in nearby secondary schools, and fast-tracking the building of new labs in primary schools.
Former Education Cabinet Secretary George Magoha had revealed that 1,268,830 learners had enrolled in Grade 6 last year. They are expected to transition to JSS for Grade Seven under the CBC in line with the government's 100 per cent transition policy.
Now, even with the challenge of the laboratories, Dr Ruto is confident that the transition to junior secondary schools (JSS) will be seamless, despite the hiccups that followed the change in the education system.
"I personally believe that the decision to transition to the CBC was a good one. There could have been some missteps in the process, maybe we could have an extra one or two years to make sure we get the teachers and all the facilities on board, but that is water under the bridge," he said in an interview with media houses on Wednesday.
Treasury reports containing budget proposals show that more than 2,800 classrooms will be built for JSS in the next three years. In the next financial year, at least 906 classrooms and 400 laboratories will be put up in the next financial year. Additional 936 and 964 classrooms are lined up for the financial years 2024-25 and 2025-26.
Some 837 laboratories are scheduled for the subsequent fiscal years, with renovation planned for more than 6,100 schools in the same period.
A mapping by the Taskforce on Enhancing Access, Relevance, Transition, Equity and Quality for Effective Curriculum Reforms chaired by Prof Fatuma Chege had established that there was a shortfall of 18,000 classrooms in secondary schools, which informed the construction of JSS classrooms by the previous administration. That has since stalled.
A report by the Education sector working group shows that most of the 6,495 classrooms had been built in secondary schools by the Jubilee administration to enhance JSS transition between 2020 and 2022.
In May 2022, Prof Magoha said only 1,500 primary schools had been authorised to host JSS because they had adequate learning and teaching facilities and land for physical expansion.
The Ruto administration has since shifted its policy, opting to have JSS domiciled in primary schools instead.
"When we did our research involving close to 20,000 parents, 86 per cent of them said they wanted their children to go to schools near them so that costs do not go up," he said.
A teachers' shortage is also a headache in the JSS transition. The TSC Strategic Plan 2019-23 projected that by this year, the teacher shortage versus the projected learner population would be 61,671 for secondary and 34,941 for primary school, with teacher attrition likely to worsen the shortage.
To counter this, Dr Ruto said that following the counsel of the Teachers Service Commission (TSC), permanent and pensionable and intern teachers were being hired to address the shortage.
"We gave the TSC the latitude to decide the number of teachers needed to help the Grade Seven transition, how many will assist in the continuing secondary education and those who will go to the primary. The expertise in the commission is in a better place to tell us where the teachers will be posted,'' he said.
The President pledged to have 30,000 teachers employed this year and another 110,000 in the next five years.
"As a government, we took the decision to hire an extra 30,000 teachers to ensure the transition is smooth. Next year, we are going to hire another 30,000 teachers, with the availability of resources, to make sure our education system is seamless," Dr Ruto said.
He called for schools to be innovative to make the transition a success.
"It is possible for Grade Seven learners in schools that share compounds with secondary schools to carry out their experiments in the secondary schools," he said.
He asked schools that would face challenges in having laboratories to convert some of their existing classrooms to be used for the same.
The President was confident that there would be enough classrooms in all the 24,000 public primary schools in readiness for the transition.
"We have extra classrooms in all schools that will be used by the junior secondary pioneer cohorts and there is no need for parents to transfer their children.
"The only thing that is going to be pending and that we will engage with our Members of Parliament is to build a laboratory for them within the next year," he said.
However, parents expressed concern that schools may not be ready for the transition by the end of this month. Through their chairperson, Silas Obuhatsa, they asked the government to postpone school reopening to ensure there is adequate infrastructure first
"The government has the right to postpone school reopening for one or two months to have these structures in place before learning can resume," said Mr Obuhatsa.
All learners in public primary and secondary schools receive an annual capitation of Sh1,420 and Sh22,244 respectively. The government has not been clear on whether JSS learners will be allocated capitation as primary or secondary schoolchildren. If classified as a secondary school, the Ministry of Education will require more money, which is not factored into, the current budget, which would be yet another headache.