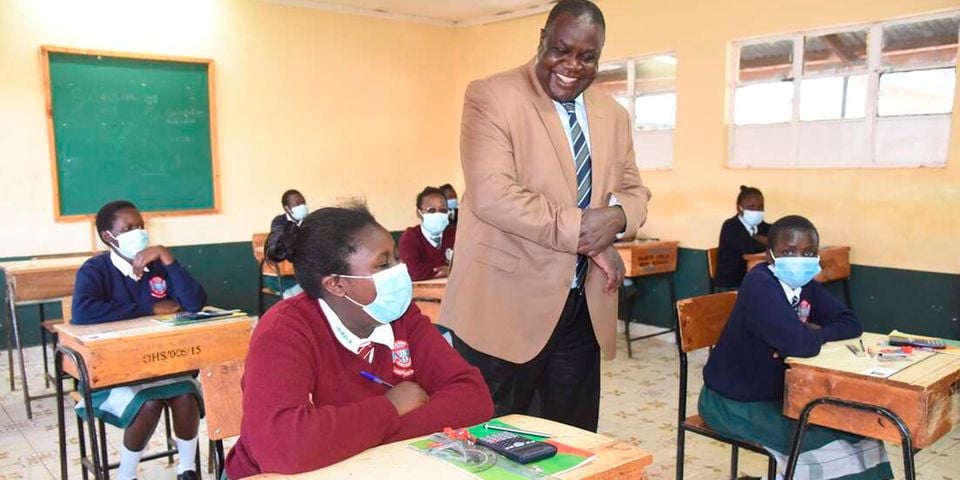 The Kenya National Examination Council has set new reporting dates for KCSE examiners.
The reporting date has been changed to January 2.
Chief examiners and assistant chief examiners coordination will report on December 21.
Subject team leaders will now report on December 26.
Earlier on, Knec had recalled all marking invitation letters that had been uploaded to their website.
This came after a public outcry by teachers who sought an extension of reporting dates to mark KCSE.
On Thursday, most teachers could not download their invitation letters.
"The letter is unavailable at the moment, kindly check later. Copyright 2022. Kenya national examinations council," a pop-up on the website reads.
A Knec official directed the teachers to check the portal on Friday.
"All the examiners' letters recalled by Knec. If you had downloaded please redo it again tomorrow," the official told teachers on their Whatsapp platform.
The officials contracted by Knec to oversee the KCPE exam will be paid between Sh695 and Sh405 each day.
The officials include centre managers (principals and head teachers), supervisors, invigilators, and security personnel.
Centre managers will take home Sh2,000, supervisors Sh2,485, invigilators Sh1,615, security officers Sh 1,050, and drivers Sh1,040.
The rates are per day.KCSE supervisors in Nairobi and Mombasa will take home Sh695 while those in other regions get Sh630 a day.