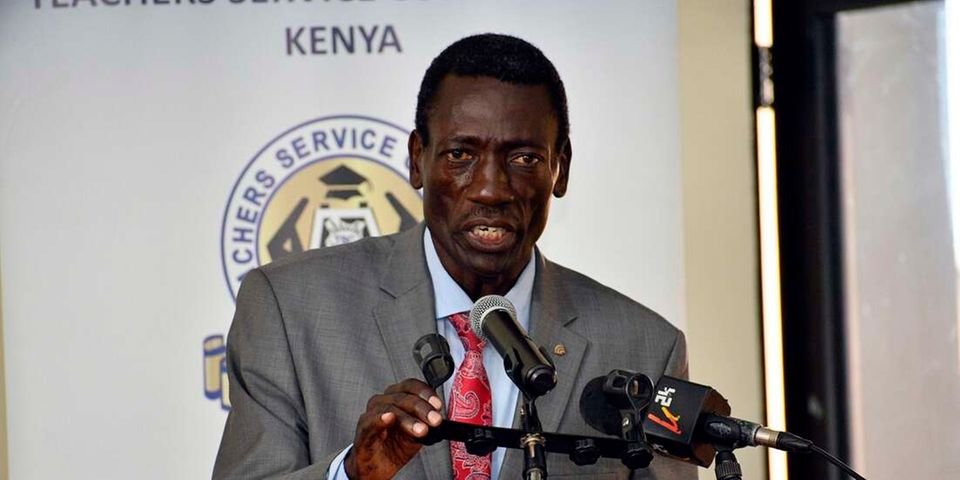 Kenya National Union of Teachers (Knut) has asked the government to thoroughly scrutinize individuals for appointment to the Competency-Based Curriculum task force and avoid the politicization of the education matter.
Knut Deputy Secretary-General Hesbon Otieno said the union welcomes the CBC review and they were ready to present their views on the new education curriculum which has attracted praise and criticism in equal measure.
"All the stakeholders in the education sector should be appointed to the task force to chart the way forward for the Competency-Based Curriculum. We ask President William Ruto to exclude from the task force individuals who will bring politics to the education discussion table," said Mr Otieno.
He made the remarks at Kapsoit secondary school during the election for the Kericho KNUT branch executive secretary.
During the election, Ms Ann Cheruiyot won the seat by garnering 496 votes to beat her only challenger in the race Mr Gideon Mugun who garnered 96 votes.
Cheruiyot's victory made history as the first female KNUT branch executive secretary from the Rift valley region.
Mr Otieno at the same time asked the Kenya Kwanza government to fulfil its election pledge to hire 106,000 teachers.
"KNUT had also initiated negotiations with the Teachers Service Commission for a 60 per salary increment for teachers. We ask Ruto's government to award the teachers their demands and avert the strikes which have been the norm in previous governments," he said.
In her victory speech, Ms Cheruiyot attributed her unprecedented win to sheer determination.
"I vied in 2021 against Stanley Mutai for the Kericho Knut branch executive secretary position and he defeated me but today I have emerged victorious. Let me now savour victory," she said.
Mr Mugun gracefully conceded defeat in the hands of Ms Cheruiyot.
The new Kericho KNUT branch executive secretary declared that she would use her position to articulate teachers' issues and education matters without fear or favour.
"I will stand with the weak against the mighty. My win is the teacher's victory. I will be their servant. The welfare of teachers will be my priority," she said.
She added that her victory was a continuation of the taking over of leadership by female leaders in the country.
"I am the first female Knut branch secretary. This is historical. This goes a long way to prove that a female leader can rule the country. We are coming for more positions. Knut's national office should watch out. Kericho office will be a place to benchmark," Cheruiyot said.