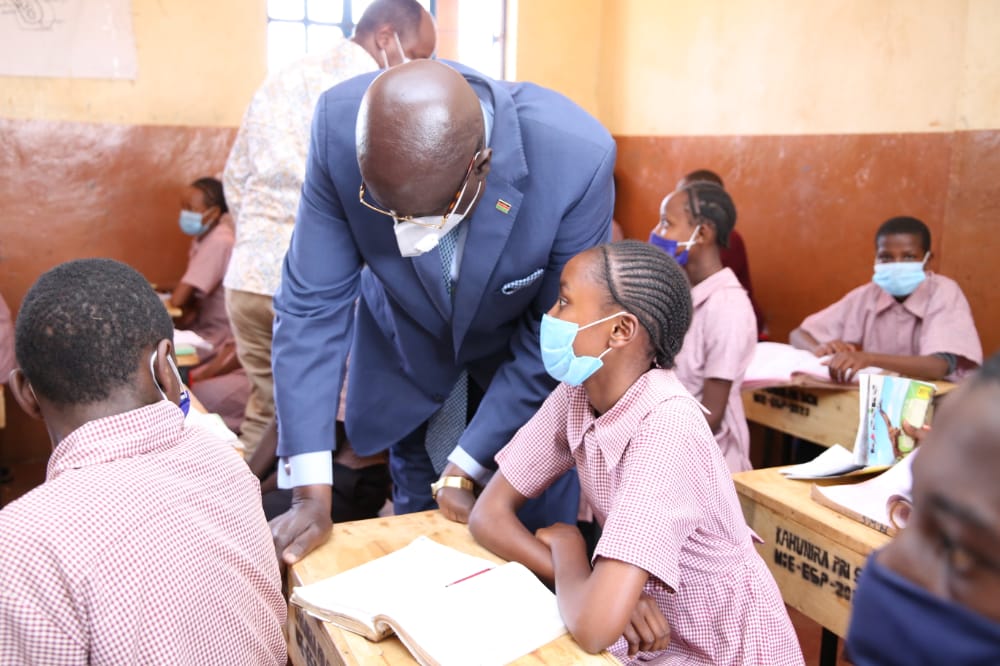 Education Cabinet Secretary George Magoha has called for the return of corporal punishment in schools to arrest the rising cases of indiscipline among learners.
In rooting for the re-introduction of the cane to instill discipline, the CS noted that children should not be allowed excessive freedom.
He urged parents to discipline their children instead of leaving the task to teachers. Corporal punishment was banned in 2001, and in place, the Children's Act that entails protecting children from abuse and violence enacted. 
"We need to re-introduce canning in schools like yesterday and parents should discipline children and stop expecting our teachers to do the impossible. It is possible to discipline our children and be assertive to them to remain children," he said.
While presiding over the launch of the re-engineered National Education Management Information System (Nemis) at Kenya Institute of Curriculum Development, Prof Magoha urged stakeholders to start a national conversation on parenting and discipline in schools.
"We shall not handle children with kid gloves. It is not time for children to dictate what is supposed to be done. We cannot give children what they want. They must be directed to live a normal life," stated the CS.
Prof Magoha made the remarks in the wave an inferno that destroyed property at Kisumu Boys High School.
While addressing the Press, the CS affirmed that parents would have to bear the cost of the damages following the fire incident that came two days after schools re-opened for Second Term.
Prof Magoha warned learners behind the incident to desist from disrupting the school calendar, vowing that the institution will not be closed.
Amid a wave of fire incidents in schools, the CS came under fire when he advocated for corporal punishment.  
"We have buried our heads in the sand for too long, especially from the point of view of parenting. If you want to know the challenges we have in parenting, talk to school principals," he said.
On Nemis, Prof Magoha said the portal is strategic for capturing, storing and retrieving information regarding learners and educational institutions. 
"We are going to have re-engineered Nemis that will have data which can't be changed. We can't have a system where before money is sent, the number changes. Kenyans will get value for money, especially under free education,'' the CS said.
Each learner is given a tracking number at Grade One on admission which is used to monitor his/her progress while transitioning through various education levels.
Principals had poked holes in the system by identifying challenges like identification error code which denied capitation funds to deserving students.
  Due to the obstacles experienced, Kenya Secondary School Heads Association national chairman, Kahi Indimuli, urged the Government to relook into the system. 
"Principals only submit documents that are brought to them by parents and have no capacity to determine. We have to rework it," Indimuli said.