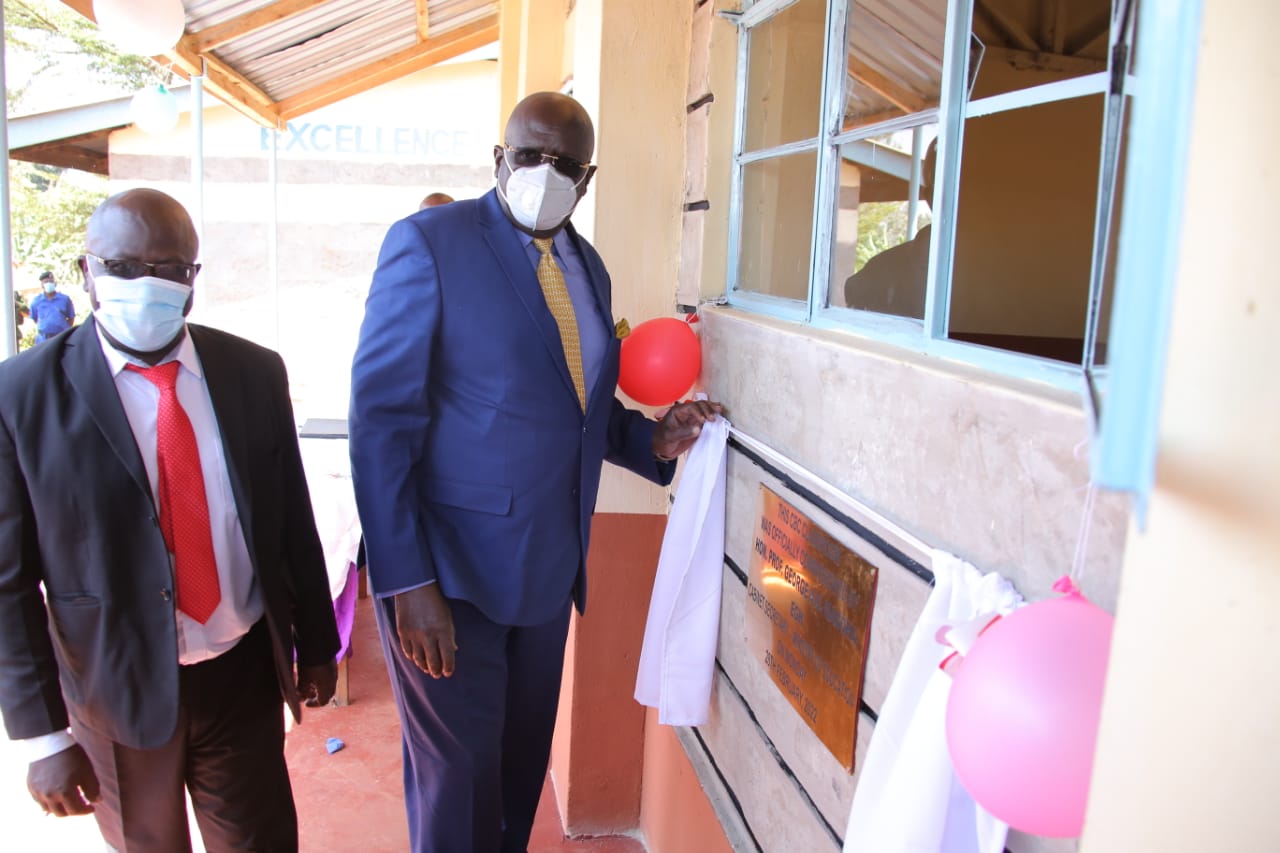 Education Cabinet Secretary Prof George Magoha has disclosed more than 6,000 classrooms have been completed ahead of the transition to junior secondary school at the end of the year.
Magoha, who was speaking in Namgoi Secondary school, Nandi County, said that 6, 495 classrooms for Competency-Based Curriculum (CBC) have been completed while another 3,500 will be completed by end of next month.
He dismissed claims that there is an infrastructural shortage to make the CBC feasible and argued that all the schools are in the Geographical Information System (GIS) and the government have allocated funds for development.
"We have heard complaints that there are not enough classrooms in schools, but the GIS is telling us otherwise. The respective schools are in the GIS system, which clearly shows to have complied with the CBC program. This is contrary to what the media is reporting that there is a deficit of 20, 000 classrooms in the country," he stated.
Prof Magoha said that 80 per cent of the teachers have been trained on the CBC teaching skills, and they are expected to teach based on what the individual learners can do.
"The whole concept of the CBC is to identify and support the children's talents in a given environment, and the teachers' training is ongoing across the country," he stated.
Magoha urged private school stakeholders to fast-track the construction of new classrooms.