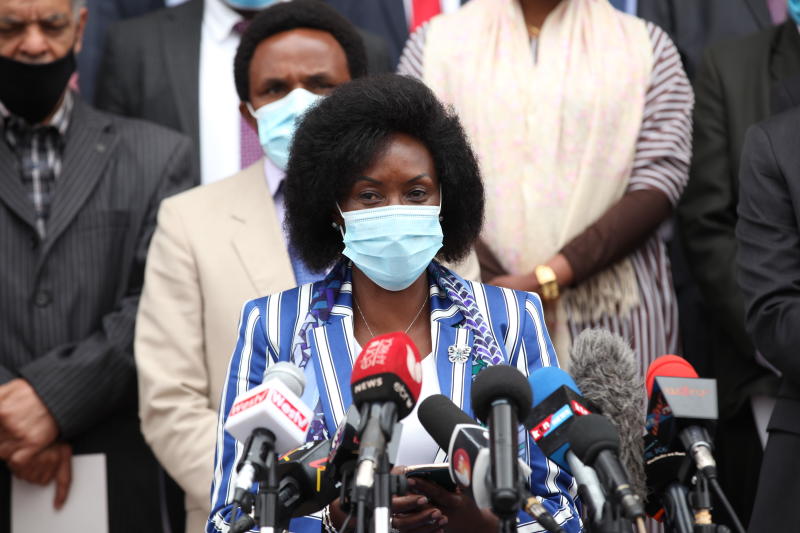 The Teachers Service Commission has sacked 64 teachers for committing various offences.
Of the total, 38 teachers were fired following a disciplinary process while 26 lost their jobs for forging certificates during recruitment.
In a gazette notice dated April 14, TSC chief executive officer Nancy Macharia said teachers whose names have been removed from the register shall not be reinstated except by the direction of the commission.
"In exercise of powers conferred by section 30 (1) (e) of the Teachers Service Commission Act Chapter 212 of the Laws of Kenya, the Commission wishes to notify the public the persons whose names are specified in the schedule herein below have been removed from the register of teachers pursuant to the provision of section 30 (2) of the TSC Act," the notice said.
Macharia said persons whose names have been removed from the register cease to be teachers with effect from the date of the notice.
"A person shall not engage in the teaching service unless such a person is registered as a teacher under this Act," she said.
She warned schools against allowing persons removed from the register to teach or assist in teaching.
"Any person who permits or employs an unregistered teacher shall be guilty of an offence and liable to a fine of not less than Sh100,000 or to imprisonment for a term not exceeding two years or to both," she said.
Seven main reasons can easily instigate the interdiction of a teacher by the commission.
They are cases of immoral behaviour, neglect of duty, absenteeism, desertion of duty, insubordination, mismanagement of public funds, the conviction of a criminal offence,
Teachers found guilty are deregistered and this means they will not participate in activities involving the teaching profession in Kenya.
According to TSC Act section 30 (4) and (5) and section 23, a teacher removed from the register shall not be reinstated except by the direction of the commission.
In October last year, TSC de-registered 43 teachers for various professional misconducts and warns private and public schools against hiring them.
In May 2021, some 52 teachers lost their job after being de-registered over indiscipline cases while in November 2020, another 50 were fired over the same.
Immoral behaviour includes but is not restricted to sexual intercourse, sodomy, lesbianism and sexual harassment.
Professional misconduct includes negligence of duty, lateness to duty, chronic absenteeism, desertion, incitement and insubordination.
Infamous conduct on the other hand entails drunkenness, fighting, conduct or behaviour which in the opinion of the commission contradicts the Constitution, forgery/ presentation of forged documents, mismanagement, misappropriation and embezzlement of public funds.