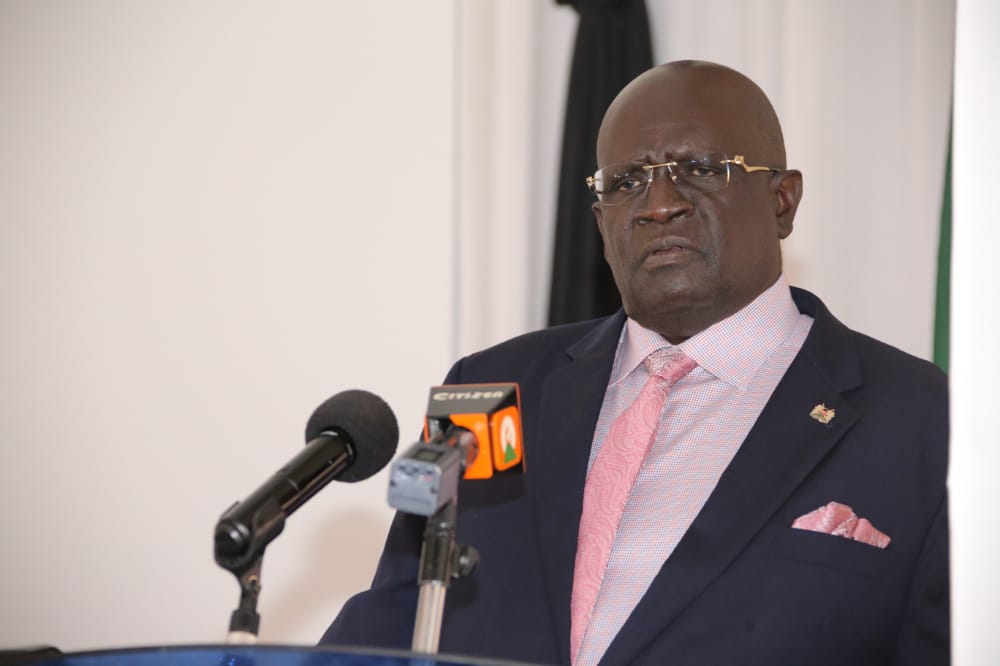 Parents with children joining Form One can heave a sigh of relief after the government ordered secondary school principals to reduce the list of requirements.
The students are expected to report to secondary school on May 3.
Some of the items managements of secondary schools have been demanding from students on admission and which Education Cabinet Secretary George Magoha feels are unnecessary include exercise books, class readers, novels, photocopying papers, foolscaps, atlases, mathematical tables, hockey sticks, pangas, jembes slashers and hand brushes, among others.
Magoha, who spoke at the Kenya Institute of Curriculum Development on Monday when he launched the Form One selection, said some of these items unnecessarily increase the cost of Form One admission and should therefore be omitted from the list of requirements.
"To avoid overburdening parents, I direct principals to stop listing unnecessary items," Prof Magoha said.
The CS also directed principals to admit all students allocated to their institutions, including those who have not paid full school fees.
"The idea is to admit a Kenyan child into a Kenyan public school. At the same time, principals should exercise caution while listing the requirements for Form One students as part of the measures to reduce the cost of education," said Magoha.
Some secondary schools have been locking out students who do not have some of the listed items. But according to the CS, some of these items, including exercise books, are listed as mandatory but are provided for by the government.
"As a ministry, we are committed to ensure parents and guardians with learners joining Form One are not overburdened with unnecessary requirements that increase the cost of education," said Magoha.
"Stern action will be taken against school heads who deny learners the opportunity to further their education. I am instructing schools to fully adhere to fees guidelines," he said.
He added: "Do not block children from going to the school. Let us give every child an opportunity to learn. Some of us would never have gone to school if we were treated that way."
Magoha asked parents to only pay fees set by the ministry and to report to the nearest education office any cases where a student is turned away for not paying the extra fees some school heads charge or the other levies.
Magoha, at the same time, challenged parents and guardians to take their obligations seriously by ensuring prompt payment of school fees in boarding schools.
"I urge members of the public to report any cases of learners who fail to join Form One. We will mount a nationwide monitoring exercise to ensure Form One students join the schools they were selected to and that fee guidelines are strictly adhered to," said the CS.
At the same time, Magoha called on well-wishers and philanthropists seeking to support children joining boarding schools to consider covering costs of non-tuition related expenses such as school uniforms and personal effects for needy students.
In this financial year alone, the CS said, Sh62 billion has been released under Free Day Secondary Education.
"We have cut the cost of secondary education by 75 per cent and even those in boarding are only required to pay money for feeding and a few other things because the capitation money is remitted," said Magoha.
Close to 9,000 vulnerable students who sat last year's KCPE exams will get fully-paid Elimu Scholarships for the four years of secondary education.
So far 18,000 students from poor backgrounds have benefitted from the government-sponsored scholarship programme since its launch in 2019.