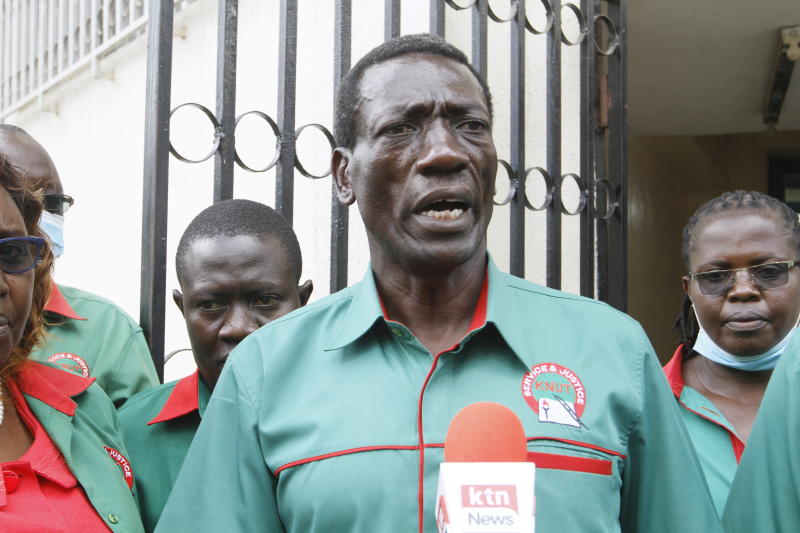 A section of Kenya National Union of Teachers delegates have protested against the resolution to increase the retirement age from 60 to 65.
A section of members walked out of a special conference at the Kasarani Stadium Indoor Arena yesterday. But Secretary-General Collins Oyuu insisted the union will implement the resolution, which was among the 15 that had been suggested by the National Executive Council in their past meetings.
The proposal was under resolution number 11 of allowing NEC to conduct minimal constitutional amendments.
The last review was done on December 2015, seven years down the line. Prior to that, there was a review in 2010 and 2013 even as the Constitution demands that it is reviewed after every five years to capture emerging issues and to expunge those articles that are obsolete.
Sixty is the same age the Teachers Service Commission has set for the retirement of its employees.
"We had come to the special delegates conference, everything went well until the proposal to increase the retirement age from 60  to 65 came, which we have refused. This is because it has been imposed on us and that is why we have walked out in anger," said a female delegate who requested anonymity.
Another delegate said: "When you have retired, you cease to be a teacher, so if you extend your term of service, whom are u representing? It means you will be going to lead teachers when you are not a teacher and this means TSC will not recognise you," added another female delegate.
Oyuu, however, said: "The procedure of a meeting is when you want to oppose something, you bring in a statement and there must be someone to second it. But nobody came to the microphone to second it."