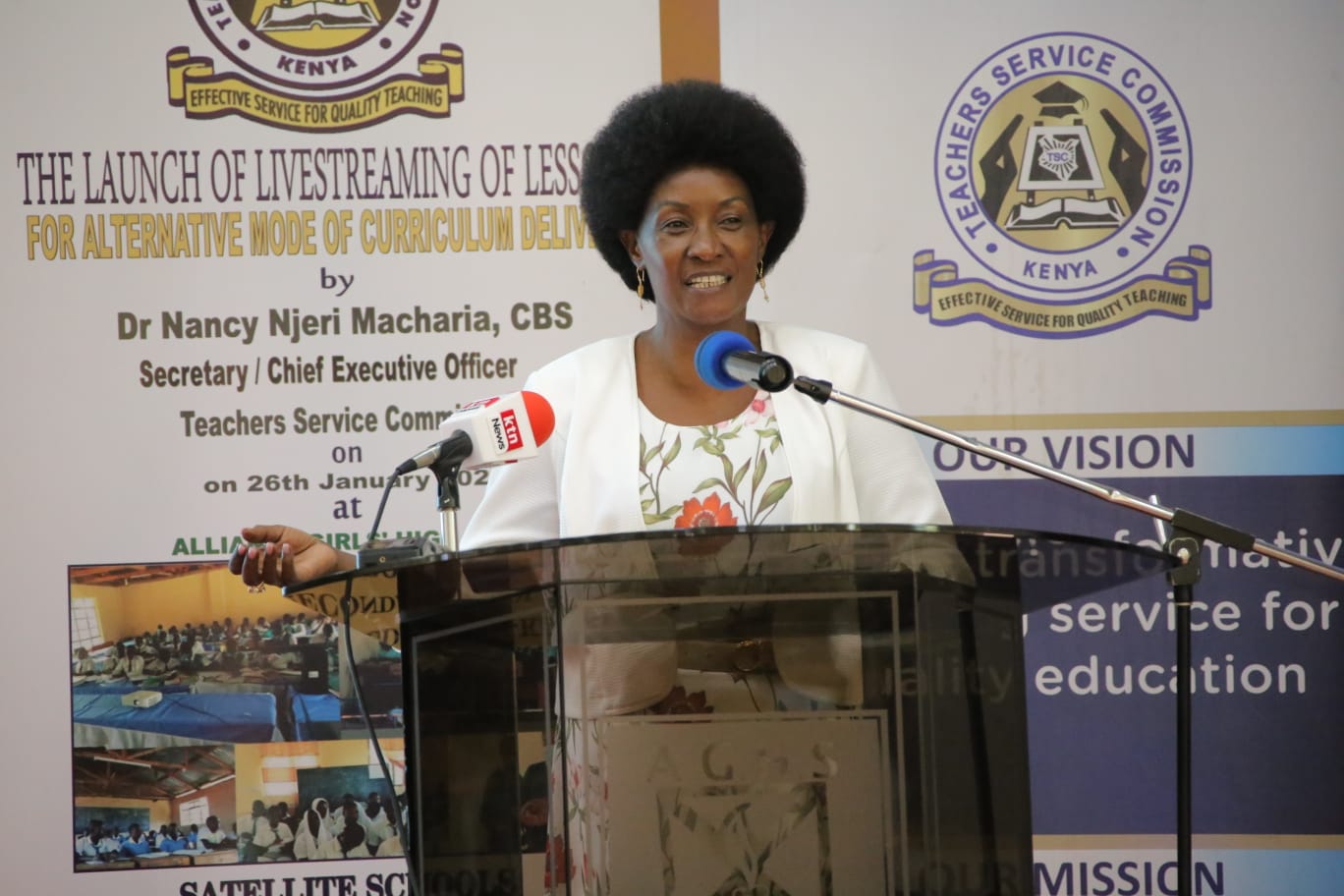 Governor Mutahi Kahiga says he is ready to engage the teachers' employer over gender parity issues in Nyeri Central primary schools.
Kahiga said on Wednesday that some schools in hardship areas of Kieni West and East have more male than female teachers.
He said TSC should send at least one male teacher in each school.
The governor worked as a teacher, unionist and is currently the chairman of the Education committee at the Council of Governors.
Though the number of female teachers is relatively high in many schools in the subcounties, there are cases where some schools have no single male teacher.
Parents of Kiganjo and Ndurutu primary schools have been complaining due to lack of a male teacher since 2020.
"TSC must send a male teacher in each of these schools because there are male teachers even in girls' schools," Kahiga said.
He added that boys' issues are better addressed by male teachers.
However, he also blamed men for avoiding the teaching profession.
The governor said he has in the past received phone calls from principals of local Teachers Training Colleges urging him to help convince men to enroll.
Only a few men have been enrolling in TTCs which he said has led to a severe shortage of male teachers.
When the county government was recruiting 800 ECDE teachers, only two male teachers applied and were employed, he said.
He said the long time graduates from TTCs take before they get employed by TSC has contributed to the problem that has seen men move to other promising professions.
This he said this is unlike before the 1990s when the graduates would be assimilated in the civil service as soon as they completed college.
Kahiga said lack of role models for boys in schools has seen some boys behave like women. 
He says they engage in ear piercing and do their hair, which is what they see in women around them.
Brian Githinji alias Teckno, a resident, said lack of male teachers has left the boy child without anyone to guide him.
"You know as the students approach Standard 6, 7 and 8, they are in their adolescence and puberty and they need guidance and counseling. The most appropriate person to do so should be a person of that gender," he said.
Githinji said the schools are compelled to seek help from night guards whenever male pupils have issues that ought to be addressed by a male.
Education CS George Magoha during his visit to Nyeri on Wednesday admitted that there is a shortage of male teachers in the country.
He said the great majority of teachers in primary schools are female teachers.
"It is not only in Nyeri. The problem is across the country. But at that age, the child needs the mother more than the father," Magoha said.
The CS spoke when he visited Nyeri to commission a milk plant at the Nyeri Polytechnic.
He also commissioned a CBC classroom at Labura Mixed Secondary School in Kieni and toured Bishop Gatimu Ngandu in Mathira before proceeding to Kerugoya Boys High School in Kirinyaga where he also commissioned a CBC classroom.
Magoha said the milk facility funded jointly by the Kenyan and Canadian governments is an excellent facility.
He however, challenged the institution to enhance the facility's capacity.
The CS said the government was ready and willing to assist once they come up with the concept of turning milk into powder.
"This can be done so that smallscale farmers can bring their milk throughout. It will also help the country to stop importing milk," he said.