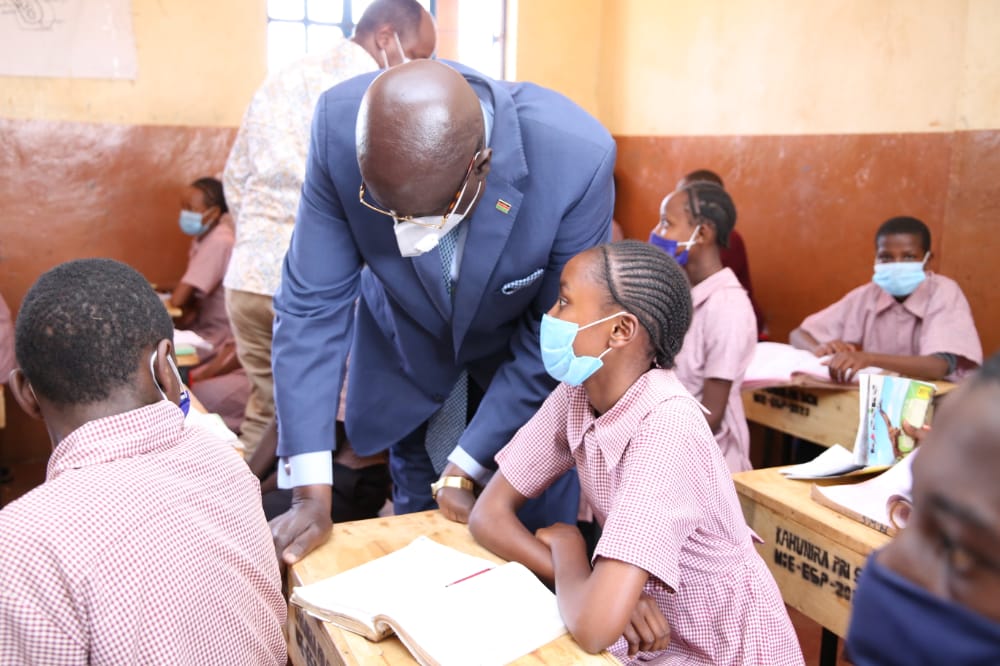 The debate about the true value of private schooling in Kenya is likely to intensify as new evidence suggests that academic gains associated with private primary schools are overstated.
According to a University of Cambridge-led study, Do Private Schools Improve Learning Outcomes? Evidence from Within-Household Comparisons in East Africa and South Asia, that was published in November last year, after controlling for family background, there was no positive effect of private schooling in Kenya and Uganda and in other countries that were studied.
"We found that much of the performance difference between private and public schools was simply a reflection of the more advantaged family background of private school pupils, rather than of differences in school management or teaching practice," stated the study that was spearheaded by Pauline Rose, a professor of international education and the director of the Research for Equitable Access and Learning Centre at the University of Cambridge.
In this regard, questions are emerging as to why many poor parents in Kenya had been willing to pay burdensome fees to send their children to private primary schools if the average learning gains their children experience are modest and when public primary education is free.
Datasets from the Kenya National Bureau of Statistics indicate the number of private schools had been increasing steadily since the introduction of free primary education–from 6,839 in 2004 to 9,191 in 2020–which is about 30 per cent of the total number of primary schools in the country.
But in effect what is unfolding is an interplay of complex issues of parents–especially those in the urban slums and other informal settlements–trying to balance limited access to schooling facilities and the unfounded perception that private schools provide high-quality education.
Highlighting the problem, Moses Oketch, a professor of international education, policy and development at the Institute of Education, University College London, argues that whereas there had been attempts to provide education for all, pockets of education exclusion are intact.
He noted that since the re-launching of free primary education in 2003, there had been greater utilisation of low-cost private schools due to scarcity of public schooling facilities where most poor people live in the urban slums and other informal settlements.
In this context, the University of Cambridge-led study attributed parental choice of private schools not just to the perception of academic advantage in terms of expected high scores in the Kenya Certificate of Primary Education examination, but to various non-academic benefits such as proximity to their homes, security, local networks, and social status.
According to Rob Gruijters, one of the researchers, private schools were found to be more directly accountable to parents and even more responsive to their concerns than government schools.
What this means is that parental decisions on schooling are not merely reached purely on academic gains but on a wide range of issues such as accessibility and affordability.
According to Dr Gruijters, for many parents in Kenya and other countries that were studied, the parental choice was between grossly underperforming public schools and only marginally better private schools.
Trying to find out the impact of private schooling on learning, researchers noted that when public schools in a given locality performed poorly, their profit-driven competitors had little incentive to outperform them by a large margin.
Researchers noted that education privatisation in Kenya and other developing countries has become a self-reinforcing process in terms of cutting costs and market opportunity.
"Even if private schools were able to substantially improve the quality of teaching, the costs involved would result in tuition levels that are unaffordable for most families," stated the study.
Calling for further research, Rose, who is an expert in basic education in sub-Saharan Africa, says there is a need to fully understand the long-term effects of private school growth on the quality of education, coverage and declining reputation of public primary education in low-income countries such as Kenya and Uganda.
Even then, there are indicators that unless concrete steps are taken to raise the reputation of public schooling and to improve it further in terms of access and quality, private schooling can undermine efforts around learning crises and education for all children.
The issue is that whereas private schools may not have higher academic gains in comparison to their public counterparts, they tend to have incentives that attract those with the ability and willingness to pay, and are often promoted through aggressive advertising and social marketing.
According to Oketch, private schools tend to exclude students who are poor, live in remote areas, are developmentally disabled, or are otherwise more costly to educate.
Studies conducted in Nairobi indicate most private school managers weed out students who are unable to pay full-cost user fees, disabled, slow learners, and those who were likely to raise average costs in one way or another.
It means that children that are enrolled in pro-profit schools are not disabled, have an average or a higher Intelligent Quotient (IQ), and come from households where adults have both the capacity and will to pay the costs for children to be educated.
In this regard, depending on private schools to expand access to education, in terms of reaching out to poor children and others in difficult circumstances, may conflict with efforts to promote universal access, particularly concerning the most disadvantaged groups.
The issue is that whereas expanding primary schooling had been a popular policy, improving the quality of learning and reaching out to children in difficult circumstances had been less successful.
According to the United Nations Children's Fund, a child from the richest 20 per cent of households in sub-Saharan Africa is eight times more likely to complete primary education than a child from the poorest 20 per cent of households, and the ratio rises to12 times when secondary education is considered.
Consequently, the new evidence that on average private schools in Kenya and elsewhere have no significant academic gains in comparison to public schools should be a wake-up call for the government to realise it has failed large segments of low-income families that have been forced to send their children to private schools for inefficiency or lack of public learning facilities.
According to Dr Joanna Harma, a visiting research fellow at the University of Sussex and a researcher on low-cost private schools in East Africa, low and medium-cost proprietor-owned schools have mushroomed in many low-income communities, fuelled by a widespread perception of government school failure.
But what is of major concern is that whereas private schools may be filling a need by serving those that can afford them, the University of Cambridge study stated that those benefits are not likely to outweigh the costs of increasing inequality in access to education.
It is also good for parents to know that the widely held view in Kenya that private schools are academically superior to their public counterparts could be merely a marketing gimmick.