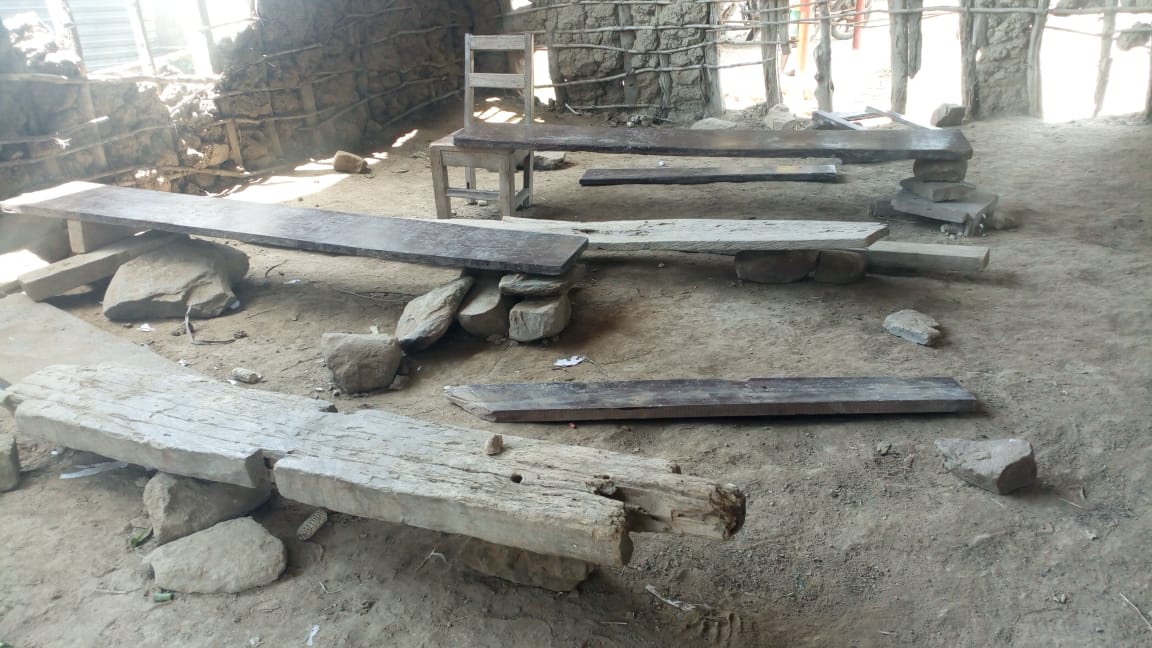 More than 10 schools in the drought-hit Baringo County hosting 3,000 learners are yet to re-open after parents fled with their children in search of food, water and pasture for their livestock.
Besides drought, the county and several others in the North Rift like West Pokot and Turkana are facing insecurity challenges, with a teachers' union threatening to withdraw its members from schools due to fears of attacks that have left more than five people dead in the last one week.
In Baringo, thousands of locals have migrated to Mukeluk, Akule,Lomut and Masol in West Pokot, Samburu and Uganda where they can access food and water. Affected primary schools include Chesotim, Ng'aina, Toplen, Kapau, Kongor, Sukut, Embositit, Nasorot as well as Katagh and Loyamoi ECDE centres.
Chesotim primary school head teacher Simion Akoma said he reported to the institution on Monday to find the entire village deserted. "By the time we were closing school last term, I only had five learners out of 70. The national and the county governments should move with speed and provide water and food in the affected areas so that learners do not drop out of school," said Mr Akoma.
At Riong'o Primary in Tiaty East, 85 learners out of 315 reported to school on Tuesday.
"We are informed that many pupils have moved to the neighbouring counties due to drought. The students are expected to sit their national examinations but urgent interventions are needed because some have moved to Uganda," said Collins Kases, the head teacher.
Tirioko ward representative Sam Lourien said that more than 5,000 locals in the area have moved to the neighbouring West Pokot County in search of water and food for their children.
"Water at Chepelion dam which was a lifeline to locals is depleted. If no urgent measures are made, then schools will not open," said Mr Lourien. He added: "Locals in the worst hit Kapau, Kongor and Lokis have crossed to Sigor, Lomut and Mosul in West Pokot in search of food and water."
He appealed to the National Drought Management Authority to move with speed to assess the situation and initiate mitigation efforts especially in areas like Kapau, Kongor, Gulal, Natan, Riong'o and Akoret.
Tiaty MP William Kamket, claimed that despite Baringo being the worst hit, it was locked out from the safety net programme by the government.
"We need a long-term solution to this perennial menace other than food aid. If the government focuses on drilling of boreholes and dams that can allow farmers to engage in irrigation agriculture and planting of fodder, then the perennial food shortage and insecurity caused by fights over limited resources would be a thing of the past," said Mr Kamket.
Tiaty West deputy county commissioner Jackton Orieny acknowledged that the situation in the region is dire but indicated that some of the vulnerable families were getting cash transfer from the government and other partners, including the Kenya Red Cross to supplement their needs.
In West Pokot, Kenya National Union of Teachers (Knut) branch secretary said the fate of more than 5,000 learners and 500 teachers in Kerio Valley hangs in balance due to displacement caused by insecurity.
Mr Martin Sembelo asked teachers to keep off schools until their safety is guaranteed.
"We cannot keep our teachers in risky places," he said.
More than 50 people have been killed and hundreds of families displaced in the last three months in retaliatory attacks.
The latest incident happened last week at Cheptulel village where four people, among them a teacher and two learners, were killed by bandits.
More than 10 schools in Chesegon, Central Pokot sub-county risk closure due to recurrent attacks.
The affected schools are Cheptulel Girls ,Cheptulel Boys and Arpollo,Chesegon, Tirap, Akiriamet, Amarel, Lochakula, Kamulogon, Kapushen, Kamelei, Sapulmoi Charatat ,Tilakai and Chemalei primary schools .
Mr Sembelo yesterday called on the government to mop up illegal guns and crack down on criminals behind the attacks.
"We need security personnel in the county to move with speed and help restore law and order in the area, "he said.
He asked the government to establish permanent security camps and anti-stock theft camps.
Mr. Sembelo expressed concern over the recent spate of killings along the West Pokot and Elgeyo Marakwet border.
"Schools need more security especially this time when schools are on since there has been an upsurge of attacks by armed bandits in the area. We need at least two police officers in every school," said Mr Sembelo.