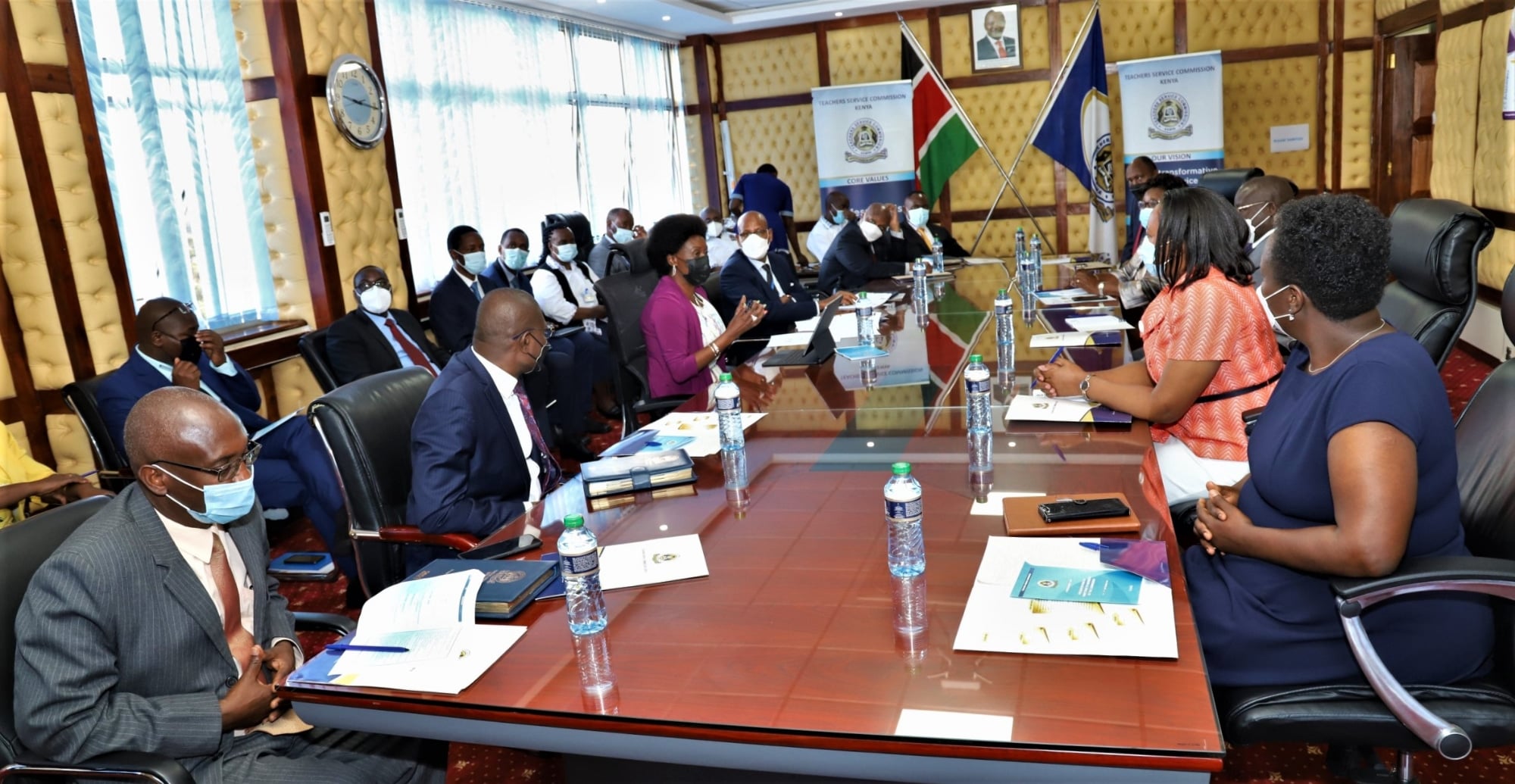 Each of the 340,000 teachers must undertake mandatory professional courses that will inform their promotion and professional growth.
The teachers will also be required to renew their practising certificate every five years, and only if they regularly take the courses.
According to the contract document seen by The Standard, each module will be taken every five years.
According to a contract document signed between Teachers Service Commission and the institutions offering the courses, each tutor will have to part with Sh6,000 every year for the refresher courses dubbed Teacher Professional Development (TPD).
The fee will be paid by teachers even as unions said the matter should be revisited and cost shouldered by the employer. "This cost needs to be relooked at and even made cheaper," said Akello Misori, the Kenya Union of Post Primary Education Teachers secretary general.
The courses shall be modular-based training programmes for all practising teachers and will adopt online and in-person approach.
Kenyatta University, Riara University, Mount Kenya University and the Kenya Education Management Institute (Kemi) were picked by Teachers Service Commission (TSC) to train the teachers.
Speaking during the launch of the training programme, TSC Chief Executive Nancy Macharia said the TPD is a life-long learning programme organised in six tiered competency levels where each level takes five years to complete.
This means that for an entire teaching career, each teacher will be required to take a total of five modules within a span of 30 years, translating to about Sh180,000.
"At the end of each module, successful teachers will have their teaching certificates renewed after every five years," said Macharia.
This means that those who will not have taken the refresher courses will not be granted teaching licence and may not be authorised to teach.
Dr Macharia, said the overall objective of the TPD programme is to continuously develop teachers' skills and knowledge in line with the 21st-century core competencies.
She also said the refresher courses will boost the Competency-Based Curriculum (CBC) roll out as teachers will be equipped with requisite skills.
Details show that each classroom teacher, primary school head teachers, or high school principals and their deputies will be required to undertake at least one module per year.
Classroom teachers will take up modules separate from the senior teachers, mostly institutional leaders and senior staff.
Modules for teachers will include professionalism, pedagogy, Competency-Based Curriculum and Assessment, inclusive education practices, comprehensive school health and safety, instructional leadership, and financial literacy skills.
And for institutional leaders, the modules will include professionalism, Competency-Based Curriculum and Assessment, leadership in high-quality instruction and assessment, professional learning environment, building a positive inclusive learning environment, comprehensive school health, and financial literacy skills.
The modules have been organised into chapters' which will be taken by teachers every year.
The contract document defines a chapter as a critical area of knowledge and skills in a module that informs the development of learning units. Each chapter will be taken every year and will cost Sh6,000.
"The service provider will charge an annual training fee of Sh6,000 only per teacher which will be inclusive of all training sessions, assessment, reporting and all other associated costs incurred in carrying out the described service," reads the document.