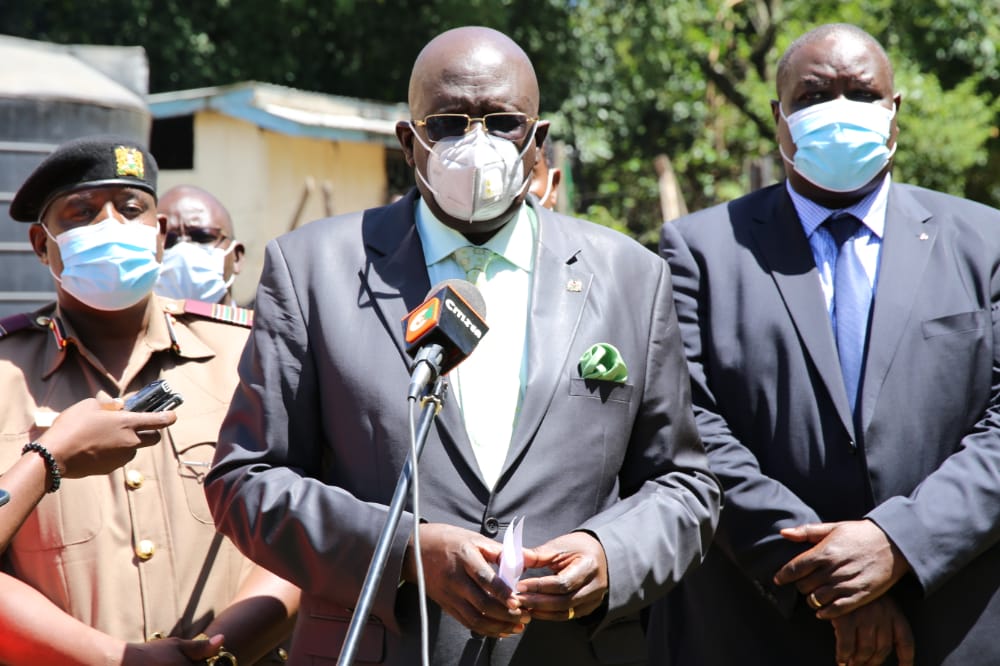 Education Cabinet Secretary Prof. George Magoha has defended the role of teachers in the execution of the Competency-Based Curriculum (CBC), saying they are adequately trained to handle it.
The CS said that he has personally conducted assessments in about 500 schools across the country, and was yet to find an incompetent teacher, amid reports of such.
"I don't believe reports, even from my quality assurance officers. I sample, and I have never found a CBC classroom not being attended to by a competent teacher," he told an editors' meeting with Education Ministry officials held at Hilton Hotel in Nairobi.
The CS reiterated that the National Government will oversee the success of the new curriculum, which was unveiled in 2017 to replace the 8-4-4 system.
"This CBC is here to stay. It is the most transformative thing I have seen… I used to worry that teachers would compromise it, but they too are happy about it," Magoha said on Tuesday, September 14.
He, however, acknowledged that there are teething challenges in the CBC, one being digital literacy.
Despite records of the new curriculum being available on the Digital Learning Programme, ease of access has been a problem.
Magoha has said that schools need to make more use of the devices provided by the government, such as projectors, instead of having learners print out every material.
"We know for sure as a Government that nothing is perfect. We also know that CBC isn't perfect, but we also know for sure that the train left the station in 2018, even before I was appointed as Education CS," he stated.
On Tuesday, it emerged that at least 228,000 primary school teachers have been trained on the CBC, the Teachers Service Commission (TSC) said.
Teachers who will handle Grade Six pupils will be trained by December 2021.
Some 60,000 high school teachers will also be trained on CBC in March next year in preparation for the junior secondary rollout.
The national rollout of Competency-Based Curriculum started in January 2019 at Pre-Primary I and II and Grades One, Two and Three in lower primary.
The 2-6-3-3-3 curriculum was billed as the ultimate game-changer in the country's education as it seeks to plug gaps noted under the 8-4-4 system of rote learning and cut-throat examinations.