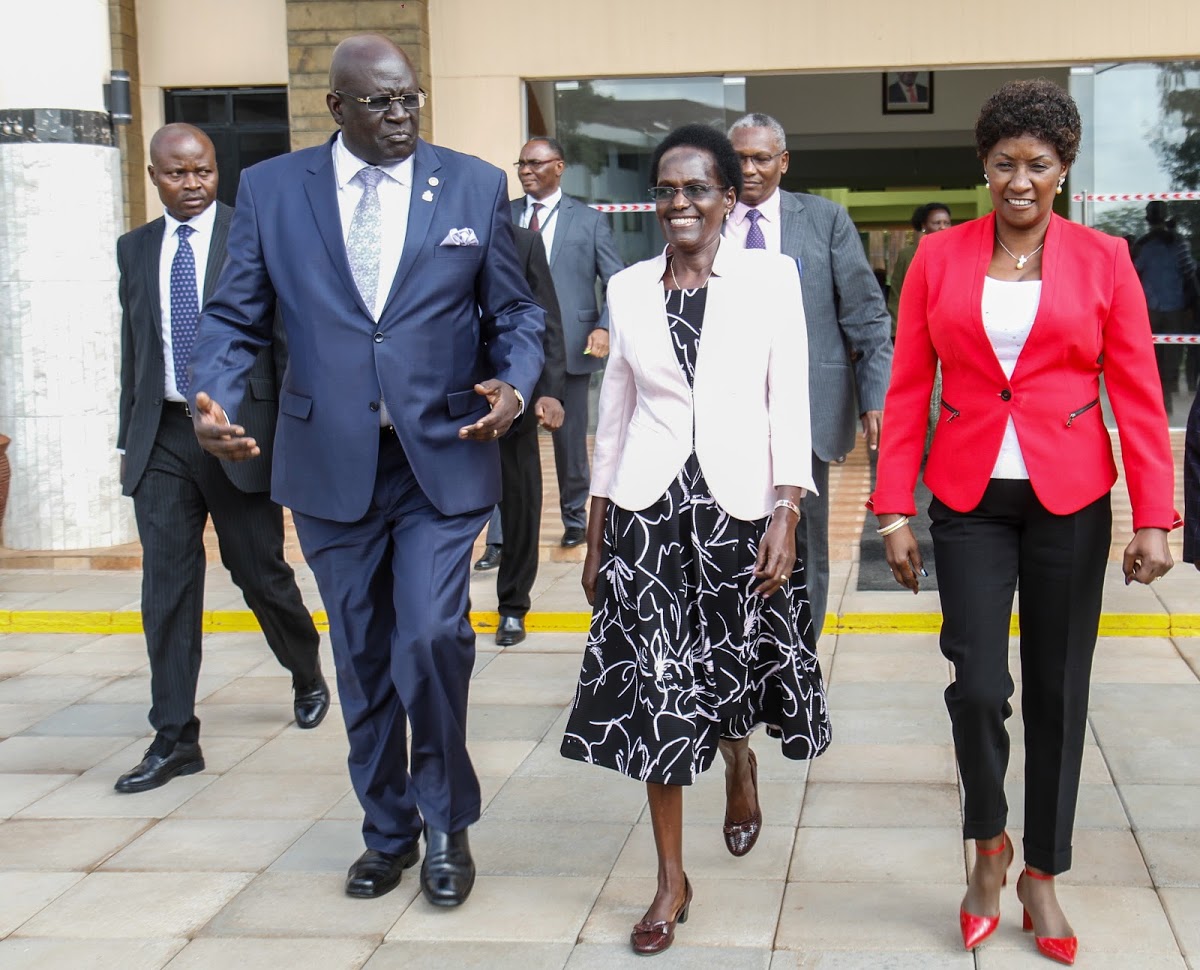 Some 80,000 Nursery school teachers are pushing for better salaries as they fight to be moved from county governments to the Teachers Service Commission (TSC payroll).
It emerged that county governments are yet to implement the new schemes of service for Early Childhood Development Education (ECDE) teachers ratified by stakeholders three years ago.
The new schemes, which were to be operational from July 1, 2018, were to benefit nursery schools registered by the TSC.
The details emerged during a media sensitisation meeting organised by Africa Early Childhood Network (AfECN), a professional agency that brings together experts on children rights.
Ministry of Education ECDE Director Moriasi Gari said a major milestone in nursery education was the completion of the schemes of service.
"The schemes of service for ECDE teachers is finalised and the minimum qualification for ECDE teachers would be diploma in education, which has been infused into primary teacher colleges," said Gari.
The schemes of service provides a refined career structure meant to attract and retain qualified and competent ECDE teachers in the service.
It also provides for well-defined job descriptions and specifications with clear delineation of duties and responsibilities at all levels within the career structure.
Gari said the diploma qualification for nursery teachers is aimed at ensuring quality teaching of children at the basic level.
He told the meeting that the ministry had put measures in place to streamline nursery education, which is now compulsory under the competency-based curriculum (CBC).
He said the Kenya Institute of Curriculum Development (KICD) developed CBC for early years education, with pre-primary education for four and five-year-old children.
KICD Chief Executive Officer Charles Ongondo said curriculum design for PPI and PPII and other instructional materials were developed long ago and are in schools.
Gari also said the ministry had incorporated ECDE into short and long-term education and training plans as part of measures to support the counties.
But even with these developments, ECDE Association chairman Lawrence Otunga said nursery school teachers are presently paid varied salaries by the county governments.
"The worst paying county is Kericho where teachers are earning Sh8,000 before deductions while Turkana is the best paying and teachers are earning close to Sh50,000 per month," said Otunga.
Otunga said the Early Childhood Education Act 2021 compels the counties to remunerate all ECDE teachers according to the terms of the Salaries and Remuneration Commission (SRC).
"But most counties are underpaying the ECDE teachers. There are no retirement benefits and the teachers are subjected to endless contracts with unfair terms of employment," said Otunga.
Schedule 4 of the Constitution outlines pre-primary and vocational training as functions of the county governments.
However, the national government is mandated to develop educational policies, curriculum, maintain standards and national pre-primary education policy, examinations as well as training and capacity building.
Otunga said nursery school teachers should be part of the TSC payroll as they fit the definition of teachers as contained in the TSC Act.
"We are trained teachers but counties are clinging on us with colonial names because if they refer to us as teachers we shall not fall under them," said Otunga.