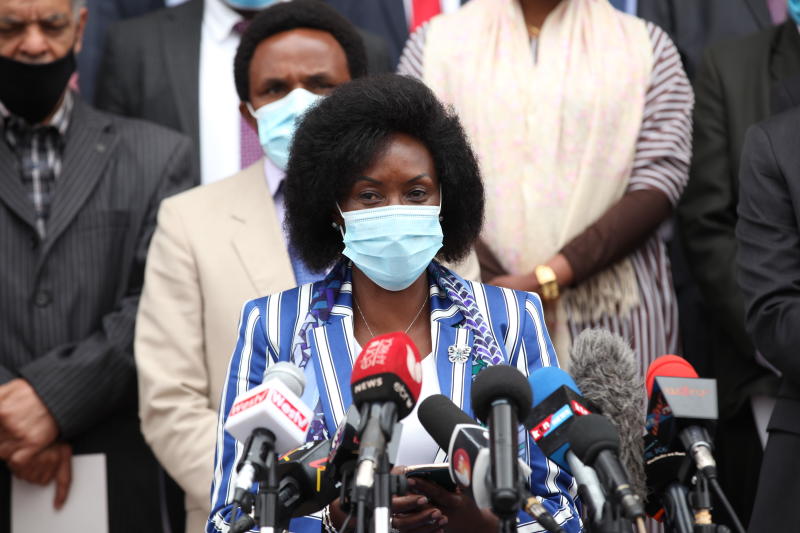 Teachers countrywide have seven days to get a COVID-19 jab or risk facing disciplinary action, the Teachers' Service Commission (TSC) has said.
TSC expressed dismay by the low uptake of the vaccine by teachers despite being accorded the priority as frontline workers. Only 33 per cent of teachers' population have been fully vaccinated.
Nakuru Level 5 Hospital was on Monday abuzz with activity as teachers lined up to get a dose of the COVID-19 vaccine.
This with seven days remaining until the expiry of the ultimatum issued by the Head of Public Service, where all public servants who would not have taken the jab by August 23 would face disciplinary action.
"We will be asking from our county directors and regional directors the number of teachers they have facilitated to get the vaccination and how many teachers are not vaccinated and for whatever reasons because MoH has assured us that there are enough vaccines," said TSC CEO Nancy Macharia.
According to the commission, 110,432 teachers have been fully vaccinated so far, against the target of 330,671 in the TSC payroll and about 150,000 others in private schools.
Since the onset of the pandemic, 549 teachers have contracted COVID-19 with 81 fatalities recorded. KUPPET has however blamed the low uptake of vaccines among teachers on the timing of the vaccination schedule.
"Hii chanjo ilipoanza walimu walikuwa katika mstari wa mbele, lakini changamoto kubwa ni kwamba hii excercise inafanyika weekdays na kusema kweli siku hizo ndio siku ambazo walimu wako kazini…chanjo inaachwa kupeana saa kumi na walimu wanatoka kazi saa kumi na moja," said Duncan Macharia, branch secretary, KUPPET.
TSC intends to upscale the number of vaccinated teachers in seven days to beat the August 23 deadline even as the country expects more COVID-19 vaccine doses into the country.