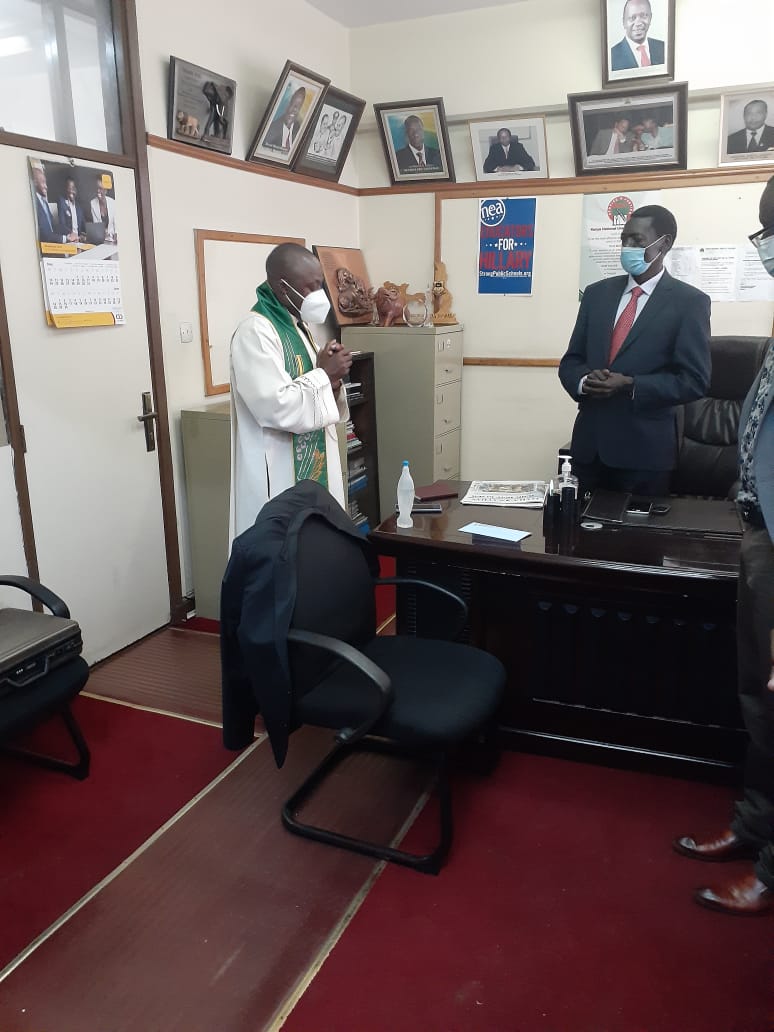 The newly elected Kenya National Union of Teachers (KNUT) Secretary-General, Collins Oyuu, has sited negotiations with the Teachers' Service Commission (TSC) as his way of reviving the union.
He made these remarks after his election as the union's Secretary-General unopposed.
His first meeting with TSC is scheduled for later today.
In an interview with KTN News, Oyuu said the previous regime lacked negotiations with the teachers' employer.
He said it (negotiations) was the only way the union would revive its industrial relationship with the Nancy Macharia-led Teachers' Service Commission.
"I am confident my entrance to the KNUT leadership will do away with the frustrations teachers have faced in the recent past," he said.
"The differences between the teachers' commission and its employer were personal. They were an individual's opinions and interests," Oyuu went on.
Oyuu, who took over the reins of the teachers' union after Sossion's resignation last Friday, pointed an accusing finger at his predecessor raising questions on his method of leadership.
"For instance, the National Executive Council was not consulted by my predecessor (Wilson Sossion) on most of the decisions he made," Oyuu revealed.
He went on "We have never met as a council for the Annual General Meetings (AGM) in the last two years,'.
He also attributed the sharp decrease of the Union's membership to the then poor leadership that did not work in harmony with the employer.
"There are only 16, 000 members presently, from the initial 150, 000 members. Teachers opted out of the Union to get promotions," he said.
In July last year, it emerged there were some over 90,000 teachers who had pulled out of KNUT as a result of the tiff between the union and the teachers' employer.
It is understood that the fear of being locked out of the ongoing promotions and the looming deduction to recover money paid to KNUT members following the implementation of the Collective Bargaining Agreement two years ago is behind the mass exit.
The matter was further complicated by primary school heads, who lead institutions with a majority membership of KNUT, disowning the union's push to fight for them, further isolating the union.
The tutors' employer deregistered the former Knut Secretary General Wilson Sossion from the teachers' roll, arguing that the teachers' code of conduct and ethics required them to maintain political neutrality.
Sossion resigned on Friday, June 25 on grounds he was going to focus on his role in parliament after more than a decade at the helm of the union.