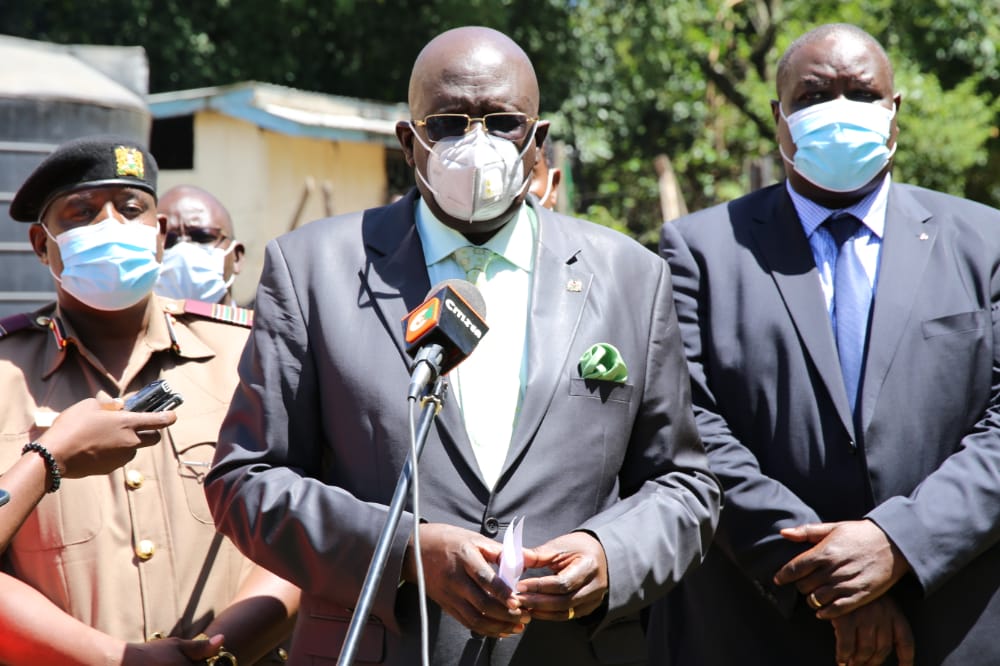 The Education ministry will conduct a single selection and placement exercise for Form One students this year.
Previous exercises opened up the process to parents and candidates to select their preferred schools in the second round of selection.
However, competition for spaces in national schools is now higher than before.
Only 8,091 candidates in the 2020 KCPE scored more than 400 marks. These will be given priority in the selection to national schools which have a capacity of about 30,000. With only 103 national schools in the country, Education CS George Magoha said the competition is real.
About 282,090 candidates scored between 300-399 marks. The Form One selection process is influenced by merit candidates' choices, regional balance, and affirmative action.
Regional balance can sometimes tilt the scale in favour of candidates who did not score high marks nationally but were top performers in their sub-counties. They may end up landing in a national;l school.
Magoha said, "We want a system that will pick the best brains from Kiandutu slums in Thika and take them to Alliance."
Unlike in the past, the Education ministry will conduct only one selection exercise for the 2021 class. This will largely affect pupils who scored below 350 marks but had high hopes of landing in their preferred school, which usually happens during the second round of selection. Those who will be blocked from national schools will find a soft landing in the 531 extra county schools which have a capacity of 123,399. Others will end up in the 1,032 county schools (142,358) and the 7,325 sub-county schools with a capacity of 685,590.
Nearly half of the former candidates will end up in the sub-county schools.
Magoha cautioned parents against paying cons to secure spaces for their children in national schools. He cited a resident who received Sh315,000 after promising to secure a child's spot at Alliance.
With only 35 special education secondary schools with a holding capacity of 1,500 learners, the government may need to do more to absorb all the 2,000 special needs candidates.